Chartered Institute of Horticulture Autumn Webinar Series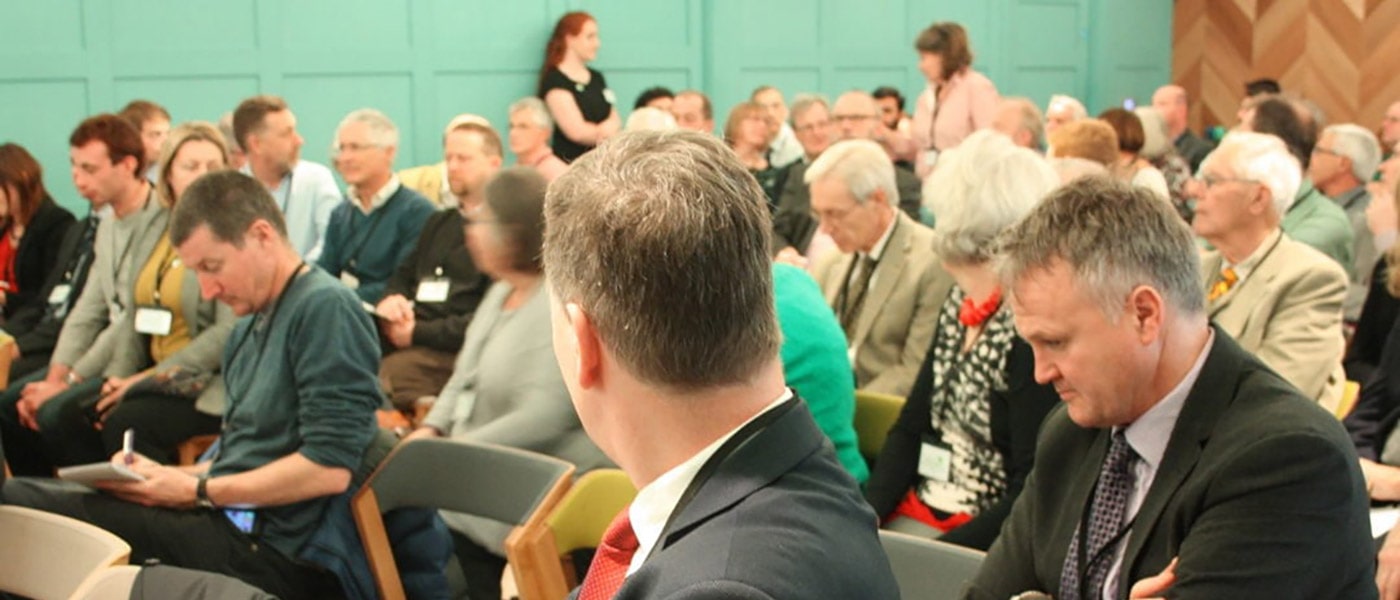 The Chartered Institute of Horticulture are delighted to announce our socially distanced online CPD content for autumn 2020. Using the online platform Zoom, everyone is welcome to join our weekly webinar series. Featuring a fantastic line-up of eminent horticulturists, scientists, authors and industry leaders who will present webinar sessions showcasing the latest research and industry developments, as well as offering  informal networking opportunities through interactive Question and Answer sessions.
Confirmed speakers include Professor Dave Goulson of the University of Sussex; the UK's foremost expert in bumblebee ecology and conservation. Dave will deliver the James Bruce Memorial Lecture entitled "The Garden Jungle: How to Save our Insects", an insight into his research in bumblebee conservation and how to halt the decline in pollinator populations.
Dr Liz Rylott from the University of York will talk on phytoremediation: and the use of plants to detoxify the environment of pollutants including explosive compounds and heavy metals. Dr Andrew Hirons from University Centre Myerscough, author of 'Species Selection for Green Infrastructure: A Guide for Specifiers'  will present his work on using physical and physiological plant traits to aid tree species selection.
The series includes several Horticultural Authors Q+A sessions which will showcase the latest book releases and the chance for participants to put questions to authors about their works, inspiration, their writing processes and tips for aspiring horticultural writers. Confirmed authors include: Martin Fish FCIHort author of 'Gardening on The Menu', Graham Porter FCIHort author of 'The Yorkshire Organic Gardener', Tamsin Westhorpe of Stockton Bury Gardens and author of 'Diary of a Modern Country Gardener', Jean Vernon author of 'The Secret Lives of Garden Bees'  and serial author and editor of the Institute's 'The Horticulturist' Barbara Segall CHort FCIHort.
Wellbeing and restorative power of plants, open spaces and the natural world will be one the key themes of the Autumn Webinar Series. Corinne Price MCIHort of the Shuttleworth Trust will share her experience of managing a wellbeing program at the trust's Swiss Garden. We will also be joined by Faith Douglas Curator of Thorp Perrow Arboretum and author of the recently published 'The Nature Remedy' in an author's Q+A session.
With more events and speakers to be confirmed in the coming weeks, the series will run until November. Offers and suggestions of speakers are welcome and should be forwarded to the Hon. Secretary Jason Daff secretary@horticulture.org.uk
While we would all prefer to be meeting in person; visiting horticultural enterprises and institutions, attending seminars and conferences, we hope this series will bring together horticulturists, regardless of physical location in a new way of learning from each other.
Schedule of Events
20th August 2020 – Horticultural Authors Q & A – 6pm
Click here for full details.
27th August 2020 – Explosives and the Disarming Power of Plants, Dr. Liz Rylott – 4pm
Click here for full details.
3rd September 2020 – Wellbeing In The Garden, Corinne Price MCIHort – 3pm
Click here for full details.
10th September 2020  – Improving Tree Selection Using Plant Traits, Dr. Andrew Hirons – 4pm
Click here for full details.
17th September 2020 – Horticultural Authors Q & A: Part 2 – 6pm
Click here for full details.
24th September 2020  – James Bruce Memorial Lecture – The Garden Jungle: How to Save Our Insects, Professor Dave Goulson – 7pm
Click here for full details
14th October 2020 – Why Plants Works, Professor Geoff Dixon – 3pm
Click here for details 
More events to follow – keep checking in!