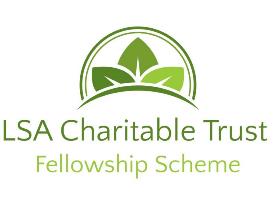 The LSA Fellowship Scheme aims to develop the next leaders of the production horticulture sector from nursery stock production, and cut flowers through to fruit and vegetable growing.
It is open to anyone below the age of 45 and who works within UK production horticulture.
Throughout the the two year programme Fellows will increase their understanding of the sector, the science and research that underpins it, and the roles played by trade bodies and their interaction with government.
The Fellowship Scheme
The LSA Charitable Trust have bought together leading horticultural organisations to  to develop the next leaders of the production horticultural sector, assisting developing professionals in the industry to become more engaged with its strategic leadership.
Throughout the scheme the fellows will increase their understanding of the role played by industry bodies, the development of industry strategies, communications with government and the external factors that shape the sector.
In addition, the scheme will help to increase their knowledge of current research, its application and increase their ability to evaluate the possible impact on the sector.
Benefits of being a LSA Fellow
Understand the role played by sector bodies and their associated committees in developing strategies.
Understand how the sector communicates with government to support national policy and legisation.
The importance and range of research currently being undertaken, and to identify relevant research to their own professional activities and determine its potential impact on the industry.
An appreciation of wider economic, political, social, technological and environmental  factors which shape the sector.
Networking opportunities with other Fellows, sector professionals, trade bodies and research organisations.
The Fellowship Scheme will run from the 1st January and will last 2 years, at the end of the Scheme each Fellow will receive a certificate summarising the activities undertaken as part of the program as well as feedback from the Management group.
Fellowship Programme
Within the two year program Fellows will participate in the following activities:
Six technical meetings covering topics such as crop protection, resources, and productivity.
Attendence to conferences and study tours (organised by AHDB, CIH, IPPS and Grower Associations).
Fellows will be given invitations to attend technical/strategic committees of the participating trade bodies as a guest.
A series of the visits whereby Fellows host the members of their cohort at their place of employment.
How to apply
The application window runs from 1st September – 31st October each year. To register please visit the LSA Charitable Trust website.
For further information please email to coral.clark@britishgrowers.org
The LSA Fellowship Scheme is supported by