Date – 20 August 2020
Time – 6:00 pm
Autumn Webinar Series – Horticultural Authors Q & A – Part 1
You are invited to join us for a virtual 'meet the authors' session, hear about their inspiration and their writing process. In this session we will be joined by Tamsin Westhorpe who will talk about her latest release 'Diary of a modern country gardener' as well as Graham Porter FCIHort author of 'The Yorkshire Organic Gardener' and Martin Fish FCIHort who will talk about 'Gardening on the menu'. This interactive online event is open to all, there will be opportunity for participants to ask the authors questions.
Tamsin Westhorpe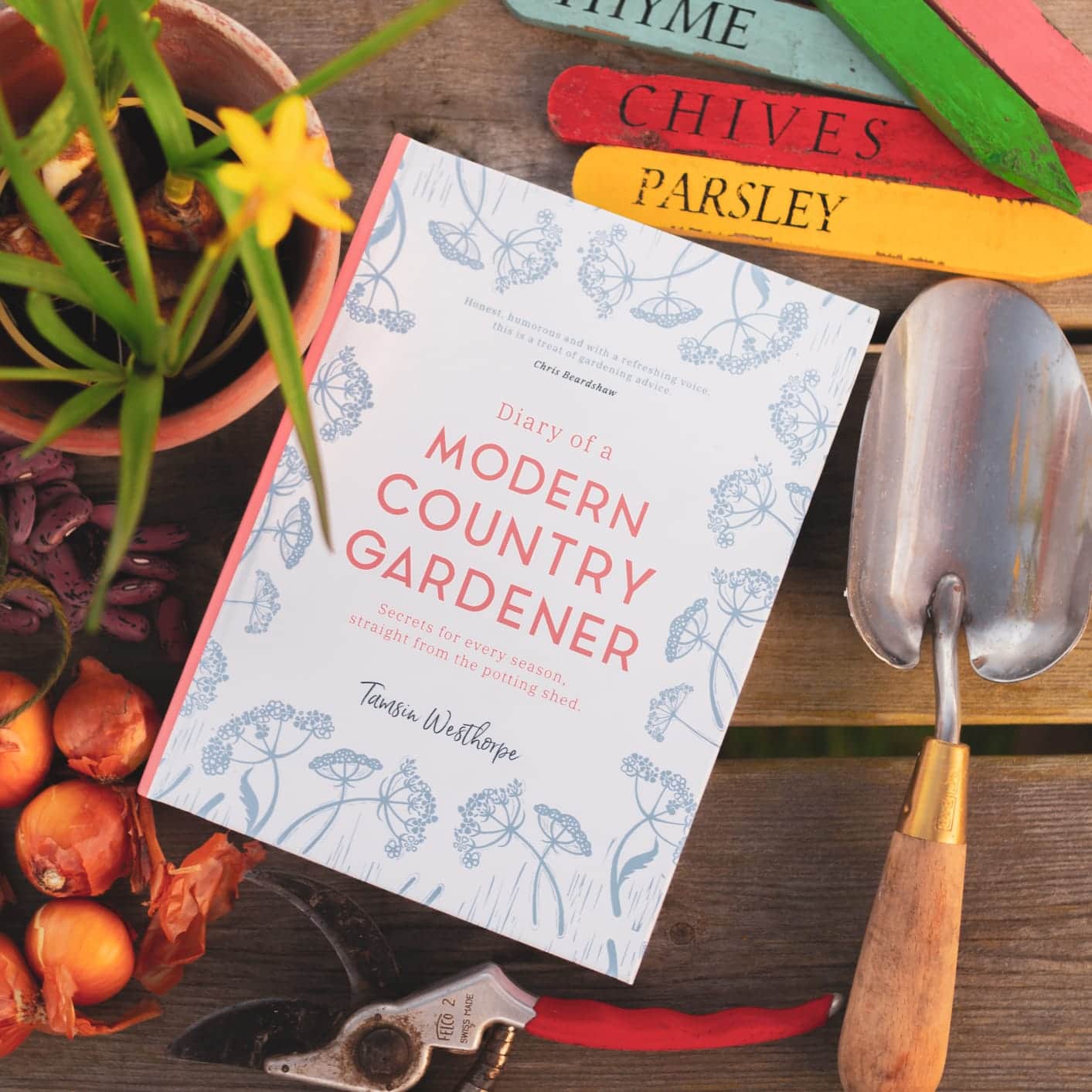 Tamsin divides her time between gardening at her family home, Stockton Bury Gardens, in Herefordshire and writing for gardening magazines. She is a prolific lecturer speaking at home and abroad to clubs and at festivals.

Her career has seen her edit The English Garden magazine and be deputy editor for Amateur Gardening. In recent years she has become an RHS Chelsea Flower Show judge, co-Chair of the Garden Media Guild and she has entered the world of gardening podcasting.

She loves nothing more than encouraging everyone to have a go at gardening.

'Diary of a Modern Country Gardener' is written by a hard-working female gardener for fellow gardeners and the aim is to jog people's memories, share plant stories, demystify gardening and most importantly make the reader smile. You'll find a personal year-long diary of gardening along with favourite seasonal plants, timely reminders and entertaining tales of moving sheep, visiting RHS Chelsea Flower Show and speaking at garden clubs.

Tamsin's open garden is at the heart of a working farm, so her book reflects the twists and turns of the countryside. For anyone just about to embark on a life in the country it's a must-read. Pick up tips on how to keep warm whilst gardening, get rid of chilblains and grow seasonal food from someone who lives, breathes and eats country gardening.

This book has been written with love and honesty in real time from the potting bench at Stockton Bury Gardens in Herefordshire. It's the perfect book to dip in and out of over the year or enjoy as a holiday read. Ideal for new and experienced gardeners with a sense of humour and a love of life.

Since publication, it has been featured in The Independent's Top Ten gardening books for lockdown reading and was book of the week in March for the Daily Mail.

Graham Porter FCIHort., Cert.Ed.
My horticultural career began in the halcyon days of the 1960's when Local Authority Parks Departments, as they were called then, seemed to have an unlimited budget for staff, machinery, plants, training and all the other necessary parts of keeping parks, verges, sports fields and various nurseries in prime condition. I had a four-year apprenticeship with Southend Borough Council and attended Day Release at Writtle College with Frank Hardy, who, I believe, became one of the first to run a trial version of YHOY in Scotland in the mid 1980's.

I completed a full time NCH course at Askham Bryan College followed in 1970 – 71 after which I returned to Southend to take up my first job as a supervisor. Concerned about being trapped in a 'job for life' I escaped back to Askham Bryan as a live-in Horticultural Technician, met my future wife in the College kitchens and started looking for a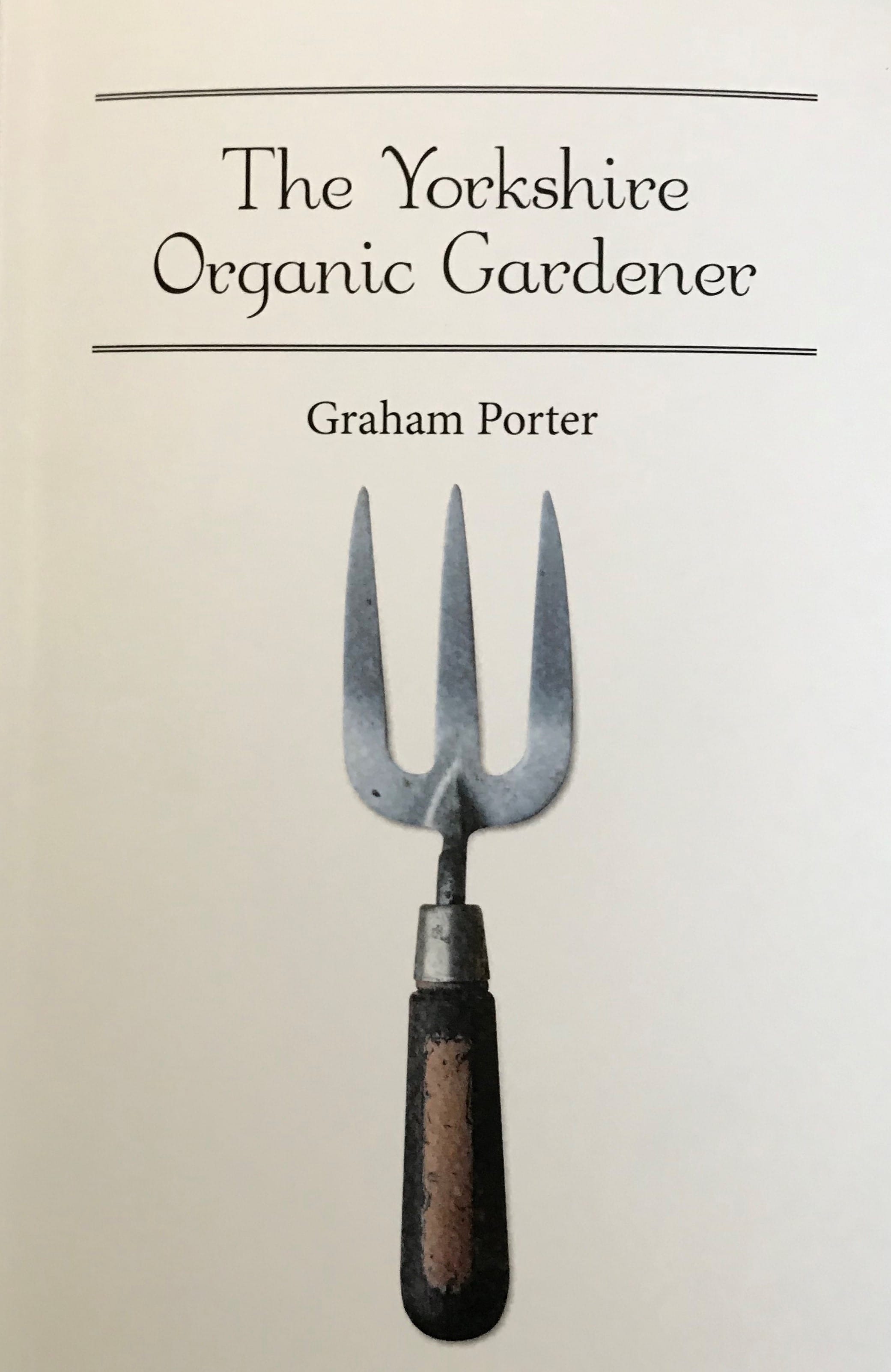 'proper job' with a future attached to it. In 1974, I took up a post as Head Gardener at Brackenhurst College in Nottinghamshire, where oddly enough, I met a guy called Martin Fish. We had a tied house with the post and enjoyed three years in a challenging post. Itchy feet got me looking again, in the days when the Horticulture Week had pages of jobs at the back of the weekly magazine, and I moved myself and my family to Nottingham to take up a post as a Technical Assistant with one of the small District Authorities. During this job I joined the Horticultural Education Association, as my job began to entail staff training through the then LGTB Training system within local authorities. This led me to apply for a post with Nottingham City Council as their Training Officer in 1979. I spent five years in that role and developed a very successful training centre under the banner of the Local Government Training Board.

In 1984 I moved the family to Huddersfield to take up a role as Horticultural Lecturer at the local Technical College. I remained in that post full and part time until 2004 when our first grandchild was born, having started my own business in 1996 as part of being made half-redundant from the college.

In 1994 I was invited to join a team of 'experts' on a BBC Radio Leeds Gardening Show – I am now the resident 'expert' on a Sunday morning programme on BBC Radio Leeds.

I had, of course, converted my HEA membership to IOH membership in 1984 and, in the early 1990's received some information about a competition for young people coming into our industry. I ignored it until 1999 when Tony Thompson asked me to join the IOH Northern Branch Committee. I took up the challenge and took over the running of the Northern Branch Competition from Doug Stewart. Sue Nicholas and I attended the National Final of YHOY in Shrewsbury in 2000 for the first time and shortly afterwards took over the running of the competition, as Chair and Vice Chair respectively.

With the help and support of our YHOY Committee, Sue and I began to evolve the competition into what we see today. Sue and I have our designated roles and are in constant and regular communication to help fine-tune the competition. We have travelled to every corner of the UK and Ireland with the competition, from Glasnevin Botanic Gardens in Ireland to the Welsh Botanic Garden in South Wales, to the Royal Botanic Gardens Edinburgh to RHS Gardens Wisley and almost every Botanic Garden in between. Our challenge is always to push competitors beyond their horticultural boundaries and sometimes beyond ours in the search for the best of the best.

I remained on our Branch Committee until June 2019, having had two tenures as Branch Chairman over the previous 19 years. In amongst other activities within the branch, I have been managing the Gardening Advice Bureau at the Harrogate Flower Shows since 2011, with the help of Branch Committee and others. This is now an established feature of the two shows, with the CIoH logo prominent on the backboard of the stand.

I continue helping to running the YHOY Competition at Regional level and continue with my Vice Chairperson's role on the YHOY Organising Group.
The final piece of my biography is that I had my first book published (November 2018) – The Yorkshire Organic Gardener (ISBN 978-1-911148-24-1). With self-help and the assistance of my publisher, the book has gone into a good number of independent book shops across Yorkshire as well as on-line and via a number of larger book wholesalers. The next one is sitting on the laptop being added to as I get the time!!

Martin Fish
With a career spanning over 40 years, Martin has had a varied and interesting life in gardening and horticulture.
He grew up in a mining village in Nottinghamshire and after a school careers visit down the local coal-mine he announced that he wanted to be a gardener not a miner, much to the delight of his parents!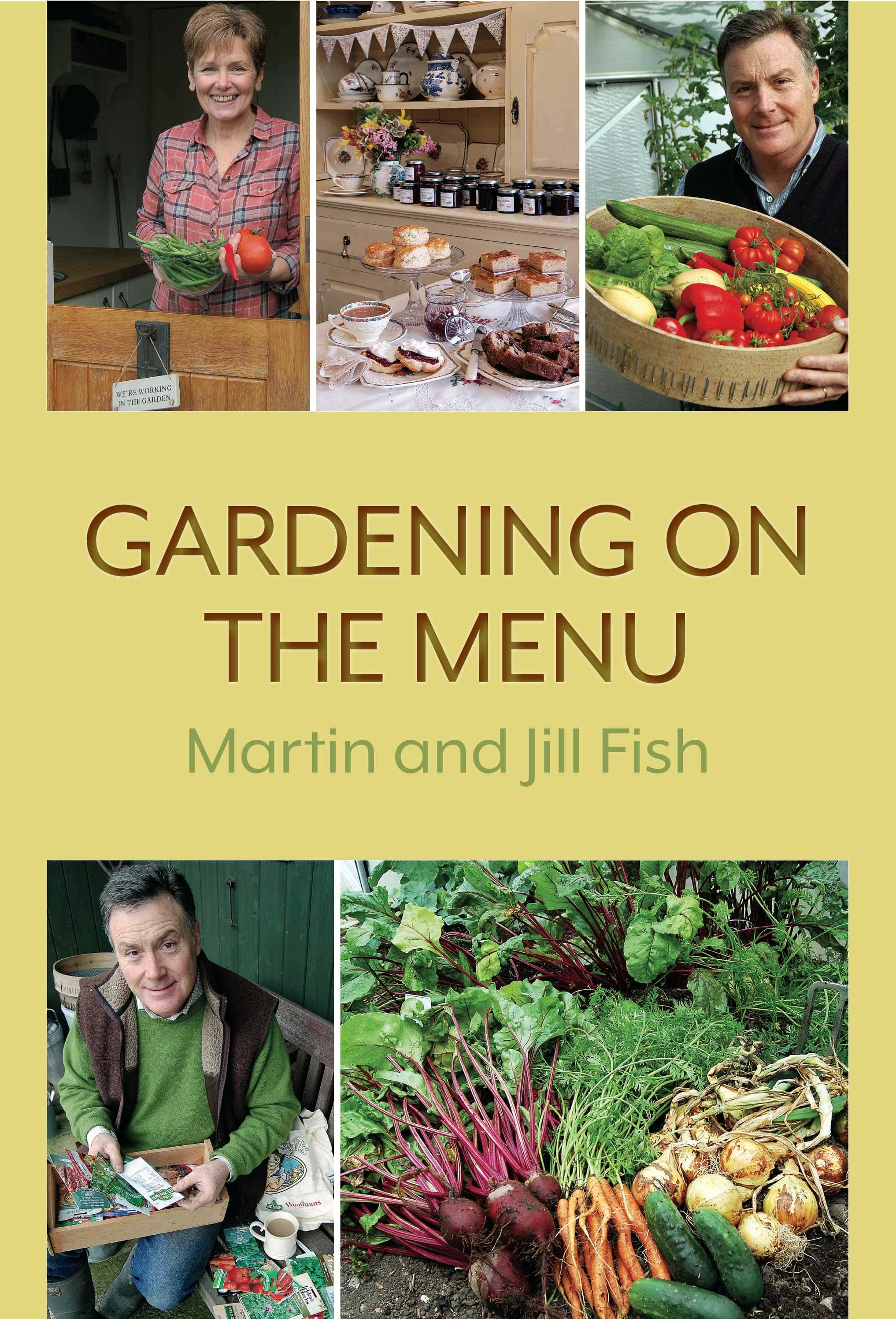 After an apprenticeship with the local parks department and studying at Brackenhurst College in Notts and Merrist Wood College in Surrey, Martin went on to become the youngest head gardener in the country at the age of 21. 
For many years Martin ran his own nursery and loved chatting to customers about plants and gardening. So much so that he started to write and broadcast about gardening in a very 'hands on' style. He relished the opportunity to present gardening programmes for Yorkshire and Carlton TV and BBC East Midlands today.

Martin has been a regular at many flower shows over the years giving talks and demonstrations and was also show director of the Harrogate Flower Shows for five years.
Martin & Jill now live in North Yorkshire, where they have created their ¾ acre garden from scratch. He writes for several gardening publications and broadcasts for BBC Radio Nottingham and BBC Radio York.

Martin is a senior RHS judge and is honoured to judge at Chelsea and all the major flower shows. He is chair of the RHS Tender Ornamental Plant Committee, a member of the RHS Gardens Committee and a Garden Advisor for RHS Harlow Carr. He is also involved with the Yorkshire Agricultural Society and chairs the Garden Show Committee.

Fortunately, Martin still manages to find time to work in the garden and loves nothing more than pottering in the greenhouse or tending to his hens.
'Gardening on the Menu' came about as a result of the large amount of fruit & vegetables that Martin grows in their garden. Jill, a food lover and keen cook makes sure that all the freshly grown produce is put to good use. Over the years she has collated many recipes from friends and family and experimented with different dishes. In the book, Martin covers the cultivation of a range of fruit and vegetables and Jill shares her favourite recipes and quick cook tips to ensure you get the best from your homegrown produce.  
Martin's love of gardening and Jill's love of cooking with fresh garden produce makes for the perfect combination in 'Gardening on the Menu'.

Thursday 20th August 2020 6pm (Zoom webinar)
Open to all, to join the webinar please register below by Tuesday 18th August. Access details will be emailed to registered participants before the event.