Date – 17 September 2020
Time – 6:00 pm
Autumn Webinar Series – Horticultural Authors Q & A – Part 2
You are invited to join us for a virtual 'meet the authors' session, hear about their inspiration and their writing process. In this session we will be joined by Barbara Segall who will talk about her latest book 'Secret Gardens of East Anglia' as well as Faith Douglas author of 'The Nature Remedy' and Jean Vernon who will talk about 'The Secret Lives of Garden Bees'. This interactive online event is open to all, there will be opportunity for participants to ask the authors questions.
Barbara Segall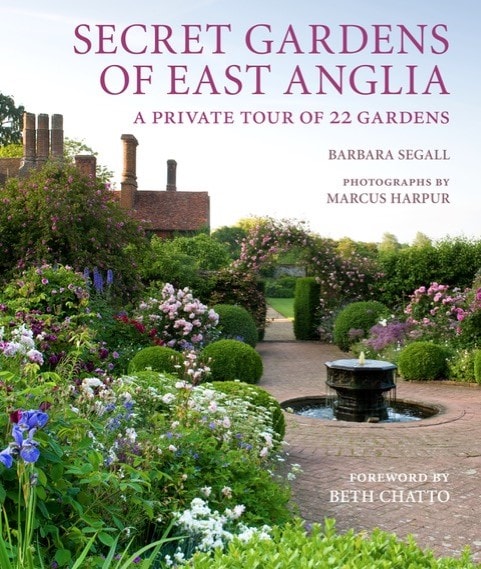 Barbara Segall is a Chartered Horticulturist and Chartered Fellow of the Chartered Institute of Horticulture, a garden writer and a horticultural editor. She edits magazines (The Horticulturist for the Chartered Institute of Horticulture; Suffolk Gardens Trust Newsletter) and is the author of I2 books, the latest of which is Secret Gardens of East Anglia (Frances Lincoln 2017) and she blogs at www.thegardenpost.com

Barbara is an Assistant County Organiser for the National Garden Scheme in Suffolk (posting on social media to promote gardens in the county). She is a Member of the charity Perennial and serves on two of its committees, one being the garden committee that advises on the charity's Suffolk garden, Fullers Mill, near Bury St Edmunds.

Barbara is a Freeman of the City of London and a member of one of the City's livery companies, The Worshipful Company of Gardeners
.
Barbara was recently appointed as an Ambassador for Silent Space, the Charity Incorporated Organisation (CIO) creating opportunities to be silent in some of our favourite green spaces (find them on silentspace.org.uk).

Connect with Barbara via her website: www.thegardenpost.com and on social media: Twitter @gardenbarbara or Instagram @barbarasegall
Faith Douglas
About The Nature Remedy:
A beautiful, illustrated modern guide to nature for a new generation (including city-dwellers) and how it can impact our mental and physical wellbeing.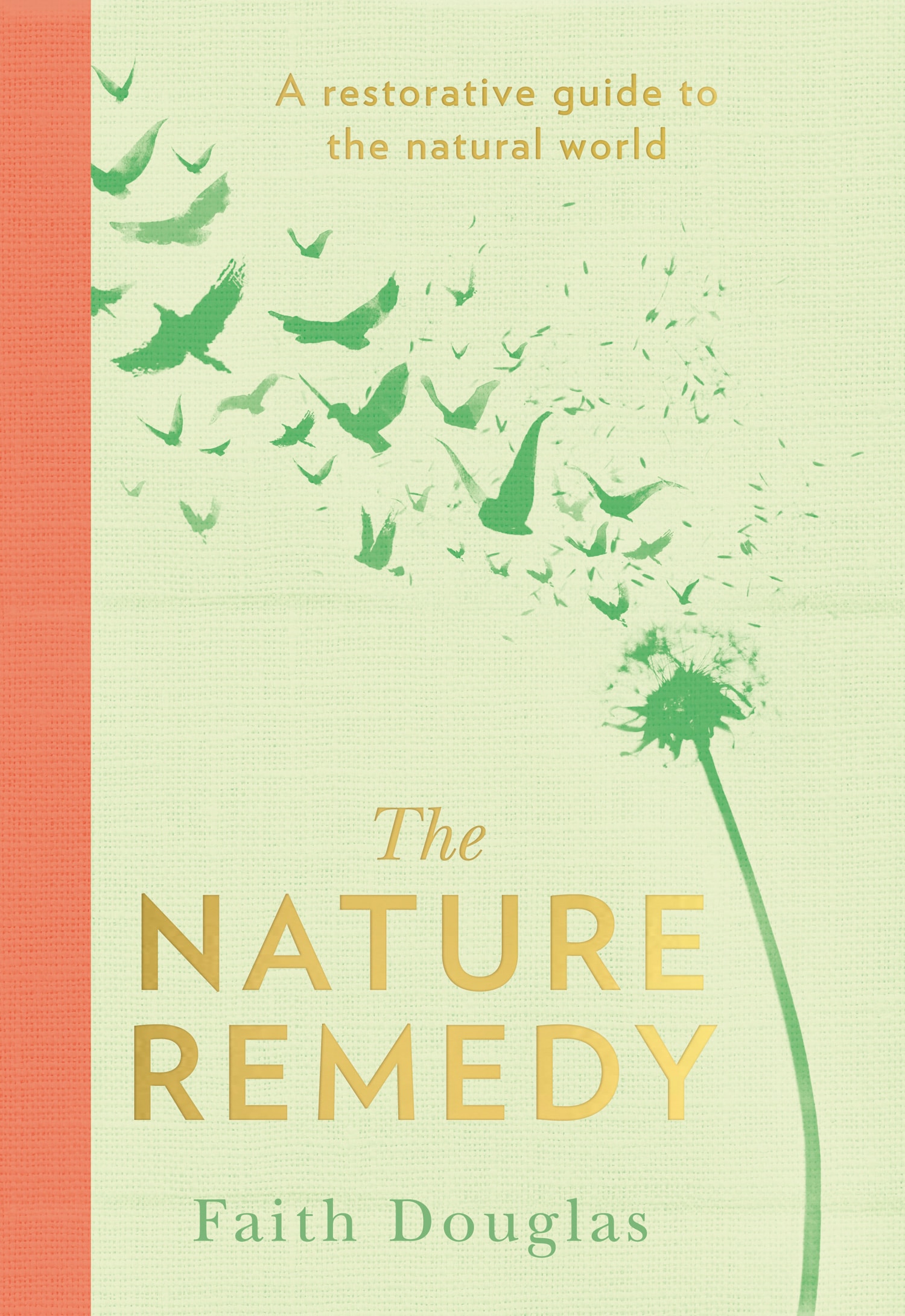 Reconnect with nature and learn everything about the wonderful wild.
Curator of the Thorp Perrow arboretum, Faith Douglas takes us on an adventure, and spans across all areas of nature to show how trees, birds, insects, seasons and the weather can impact us for the better, how they can heal and improve our mental and physical wellbeing.
Modern day life puts pressures on us all. For city dwellers, getting to the great outdoors is never an easy feat. Faith shows you how to embrace it from right where you are, whether it's making the most of your garden or creating your own inner sanctum in a tiny flat.
From foraging for herbs and nutritious pick-me-ups, outdoor meditation, growing your own therapeutic urban garden to making simple remedies and recipes, this practical and inspiring guide will take you back to nature wherever you are.
Filled with beautiful photography and line drawings, this is a book for those who want to discover more about the natural world and want to bring a little piece of the outdoors into their own home.


About Faith Douglas:
Faith Douglas began her career as a nurse. At 29 she retrained in Horticulture as she's always had a love of all things nature. She has since worked for a charity called Horticap delivering Horticulture as therapy to adults with a wide range of learning disabilities. She became curator of Thorp Perrow Arboretum eleven years ago, which she still does part time. Faith is a Usui Reiki Master Practitioner. She offers Forest bathing as a therapeutic activity. In 2016 Faith led a group from Help for Heroes to assist with the build on the 'Welcome to Yorkshire' garden designed by Matthew Wilson. The garden went on the win a Silver Award and the People's Choice Award.

Jean Vernon is a freelance garden writer, who is addicted to bees. She writes about wildlife for the RHS Journal – The Garden and is a contributor to the gardening section of The Daily Telegraph. She has written many articles on bees, wild bees and the needs and diversity of garden bees. Passionate about nature and the environment since a youngster, her first book – The Secret Lives of Garden bees was published in March 2020.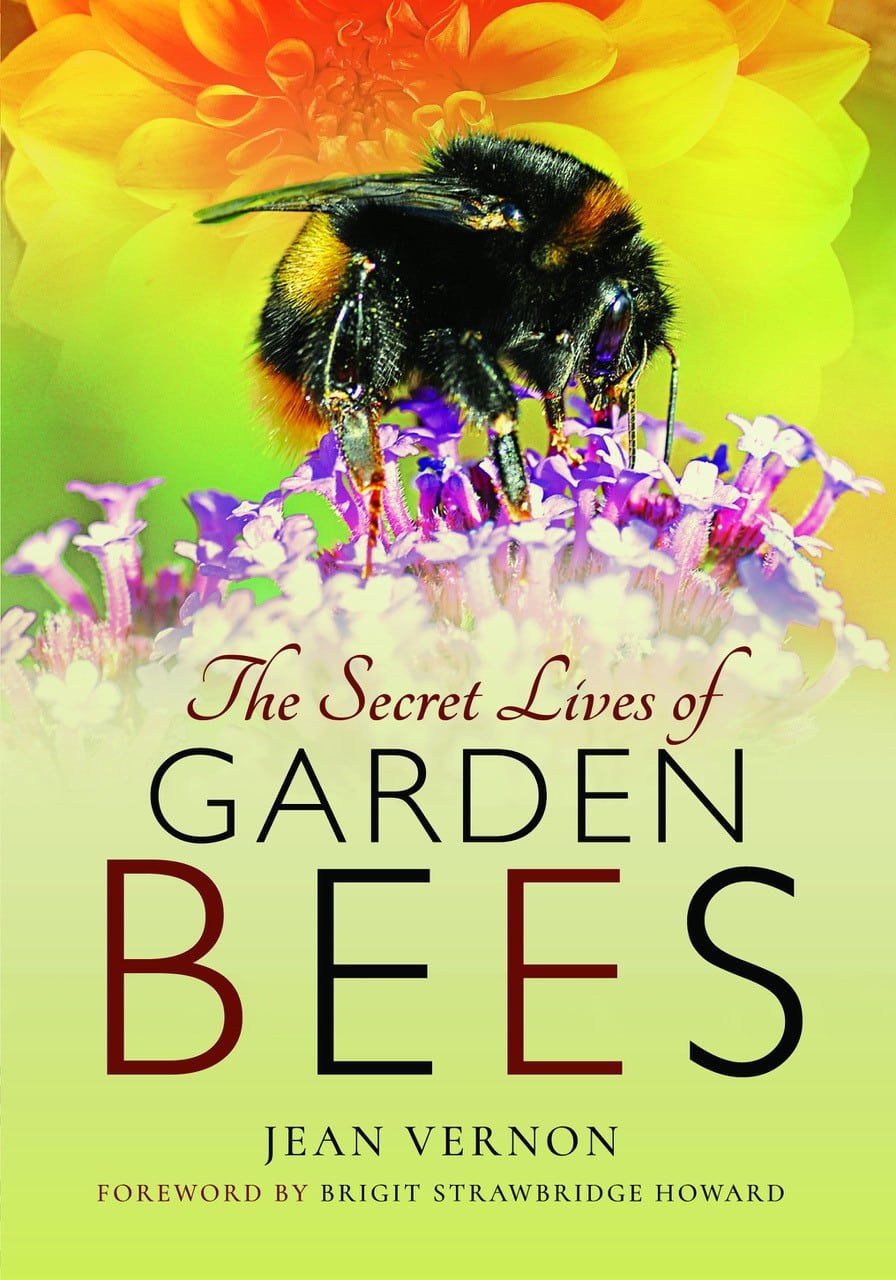 "I wanted to bring the diversity of our native bees to the attention of gardeners and horticulturists. Everyone knows the honeybee and that it is in trouble – it is rightly revered as it is the only UK bee that makes honey, but there are around 275 other species of bees, many of which can be found in our gardens. Plants and bees have evolved together over millennia and there are some very fascinating and exclusive relationships between bees and plants. My book is a friendly and accessible insight into the weird, but wonderful world of the bees you may find in your garden."

From the common or garden bumblebees that nest in bird boxes, compost heaps and old mouse holes, making 'Winnie the Pooh' style honey pots to feed their babes, to the quirky wool carder bee; a solitary bee that combs the fluff from garden plants to line her brood cells and the amazing leaf-cutter bee that carves chunks out of plant foliage to seal its egg chambers.

This book will reveal the secrets and fascinating lives of the bees that live and breed in your garden, from buzz pollination, to bee robbers that cheat the plants and steal nectar by stealth.

With a seasonal guide to explore what you are likely to see in your garden, some great plants to grow to help them, plus other fascinating information on these secretive creatures, this book is designed to bring alive the world of garden bees before your very eyes.
Thursday 17th September 2020 6pm (Zoom webinar)
Open to all, to join the webinar please register below by Tuesday 15th September. Access details will be emailed to registered participants before the event.