If you missed our webinar, the recording is now available!
The Tree Council of Ireland organise National Tree Week each spring, which includes a week-long series of tree related events, supported by member organisations. The Institute is a long standing member of the Tree Council, an NGO, which is an umbrella body for organisations involved in the planting, management and conservation of trees in Ireland. In keeping with this year's theme 'Healthy Trees, Healthy Planet', we have engaged experts in their field to present a twenty five minute talk on each of the following topics.
• Dr. Ana Perez-Sierra, Forest Research, U.K. – 'Tree Health' '
• Katherine O'Donnell, BGCI – 'The International Plant Sentinel Network' 
• Kevin Collins, Forest Service, Dept. of Agriculture, Food and Forestry, Ireland – 'Creating New Native Woodlands from Scratch: The Beginning of a Great Adventure!'    
Dr. Ana Perez-Sierra
Head of Tree Health Diagnostic and Advisory Service (THDAS) at FORESTRY RES AG (the Forestry Commission Research Agency), Ana has over 20 years' experience in plant pathology (agriculture, horticulture and forestry) and has published over 40 scientific papers. She provides expert advice and diagnostics on tree health issues for Great Britain and is also involved in other external tree health projects. Her research area over the last ten years has focused on diseases caused by Phytophthora species and the detection of new pathogens in agriculture, horticulture and forestry. She is currently involved in the development of an early warning system, Observatree for the detection of tree pests and diseases at a UK-wide scale.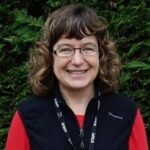 Katherine O'Donnell
Katherine O'Donnell, BGCI – 'The International Plant Sentinel Network'. Katherine O'Donnell is Head of Seed Conservation and Plant Health at Botanic Gardens Conservation International (BGCI) and manages the International Plant Sentinel Network (IPSN). With a degree in Plant Science from Edinburgh University and a Masters in Ecology, Evolution and Conservation from Imperial College, Katherine has worked in the botanic garden sector for over 10 years.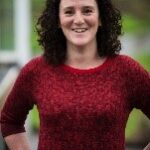 Kevin Collins
Kevin, a native of Dublin, completed his primary degree in forestry (B.Agr.Sc.(Forestry)) at the National University of Ireland, Dublin, before undertaking a M.Agr.Sc. (Forestry) studying urban forestry, undertaken in partnership with the environmental NGO, ECO UNESCO. After graduating in 1995, Kevin worked with the Tree Council of Ireland (TCI) advancing various initiatives and projects focused on urban and community forestry in Ireland. During this period, he was Editor of Irish Forestry, Journal of the Society of Irish Foresters (SIF) and acted as judge in the Royal Dublin Society (RDS) Forestry Awards. Kevin joined the Department of Agriculture, Food & the Marine (DAFM) in 2000 as a Forestry Inspector and, since then, has worked extensively on policy formation, regulatory oversight and scheme development, in the area of forestry and the environment. A key element of this work is the Native Woodland Scheme, developed and implemented by DAFM in partnership with Woodlands of Ireland, National Parks & Wildlife Service, Heritage Council, Inland Fisheries Ireland and other native woodland stakeholders. Related work has involved scheme development and promotion, the delivery of training, and input into a wide range of technical support material for landowners, foresters and ecologists. Kevin has also acted as Chairperson to Sculpture in Woodland, contributed to and edited Amenity Trees & Woodlands: A Guide to their Management in Ireland (published in 2010 by TCI, SIF and the Arboricultural Association (Irish Branch)), and has represented Ireland in various European-wide COST Actions in the area of urban forestry and forest recreation.