Date – 25 February 2021
Time – 6:30 pm
Panel Discussion on Social and Therapeutic Horticulture (STH) with professionals working in the sector across a range of settings, experiences and backgrounds. Together they will share their experience of working in STH and debate some key topics such as evaluation tools, training, funding and future developments for the area, particularly in light of how STH could help address some of the health issues highlighted by the Covid pandemic.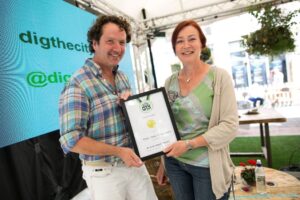 Panel Chair – Sue Jeffries FdSc PGCE MCIHort
Professional Horticulturist and qualified teacher with over ten years' experience in managing and delivering educational, social and therapeutic horticulture courses and projects
For over five years she managed a therapeutic garden for a mental health charity 'Start in Salford' and delivered projects and sessions for adults and socially excluded groups in Salford. During lockdown she has developed and delivered therapeutic horticulture sessions via Zoom for 'Start' and Lancashire BME Network. across Lancashire and Greater Manchester. After her initial horticulture training at Myerscough College she set up a garden design and maintenance business in Lancashire and combined it with teaching, gardening and horticulture skills to children, adults and those with learning disabilities and mental health problems. She has an Award in Social and Therapeutic Horticulture delivered by Thrive.
Felicity Weeks MCIHort PGCE BSc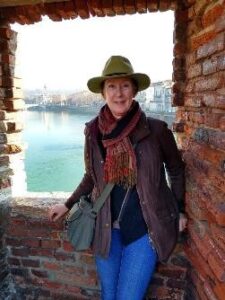 Felicity is a Social and Therapeutic Horticulture Tutor for Herefordshire Growing Point (HGP) and The Cart Shed (TCS).
Pre-Coronavirus she worked for HGP in a variety of settings across Herefordshire including Care Homes, Day Care Centres and village halls. Most HGP participants are older people and those with dementias whose reduced capacity requires a particular style of activity to achieve life-enhancing benefits.
Felicity's work at TCS focuses on enabling those experiencing an emotional imbalance in their lives to find meaning and purpose. During Coronavirus she created a 'virtual woodland and garden' to support learners who are self-isolating.
Felicity has an RHS Level 3 Diploma; is a member of the CIH and previously worked as a Specialist Science teacher in Herefordshire.
Ian Bocock – Director and Horticulture Lead at Incredible Education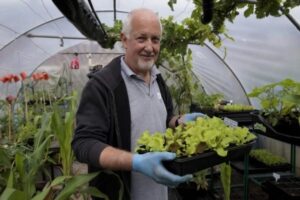 Incredible Education is a social enterprise in Salford specialising in health & wellbeing programmes that are delivered through horticulture and forest school activities. Ian has a wealth of experience of teaching in the further education sector. He started his teaching career in 1999 where he first taught students with additional needs. His passion for using horticulture as a medium for teaching was fostered during this time.
In 2013 his outstanding work and dedication to the delivery of horticulture was recognised when he was awarded a Livery Company Prize from the Worshipful Company of Gardeners at the City & Guilds Annual Awards presented by HRH The Princess Royal at Buckingham Palace.
Imogen Jackson BSc MSc MCIHort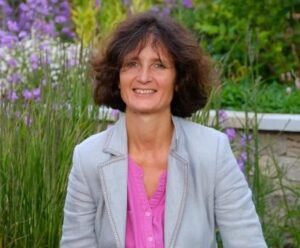 Imogen is a horticultural therapist and head gardener at Horatio's Garden at the Midlands Centre for Spinal Injuries maintaining a beautiful garden designed by Bunny Guinness, for the benefit of spinal injury patients and staff. Here she runs gardening and mindfulness in nature sessions using horticulture and the natural world to help patients improve mental and physical wellbeing.
Imogen originally trained and worked in environmental conservation where she realised the huge psychological and physical benefits of working outdoors for a wide range of individuals. She studied a BSc in Psychology, and then an MSc in Social and Therapeutic Horticulture.
She worked in mental health for many years including working as a horticultural instructor with patients with severe and enduring mental health conditions at Bethlem Psychiatric Hospital. Here she developed a transformational, person-centred, programme incorporating art, poetry, nature journaling, horticulture and wildlife gardening.
Annabelle Padwick
Annabelle is the founder of gardening therapy organisation, Life at No.27, as well as a passionate gardener, wellbeing therapist, children's author of 'YOU CAN grow your own food', magazine columnist and public speaker.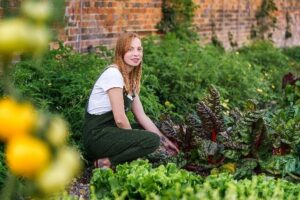 Life at No.27 began as a blog in 2015, but following her own journey and mental health recovery, it became the therapy organisation it is today. Annabelle trained in psychology, horticultural therapy and cognitive behavioural therapy. She works within schools and the local community across Oxfordshire and Northamptonshire, supporting those struggling with mental ill health and inspiring the next generation of gardeners. Annabelle is also currently developing and building her UK wide vision – creating bespoke allotment therapy sites to help change lives across the country, accessible through self-referral, GP's, psychiatrists and local councils. The first bespoke allotment therapy site opened in June 2020 in South Northamptonshire.
Annabelle is a patient adviser, champion and faculty member of the National Association of Primary Care (NAPC) and NHS. As well as an Ambassador for Thrive, the National Charity which uses gardening to change lives.