Date – 17 November 2021
Time – 1:00 pm - 3:30 pm
Wednesday 17th November 2021 – 1.00-3.30pm
An afternoon of online Zoom seminars by a range of horticulturists, covering a broad variety of topical subjects. Aimed at anybody who is interested in a career, or further developing their career in horticulture.
1.00-1.30pm – Short Career Story presentations chaired by Victoria George MCIHort, CIH Scotland Branch Chair
1.40-2.15pm – Dr Suzanne Moss, RHS Head of Education – 'Horticulture & Skills for the 2020s'
2.15-2.45pm – Phil Pearson, Group Development Director for the APS Group – 'UK Commercial       Horticulture – World Class Technology'
2.45-3.15pm – Tom Smarr, Executive Director of Jenkins Arboretum and Gardens, PA, USA – 'A Career in Horticulture: seeking nature's place in the urban world'
                                                         3.15-3.30pm – Questions and thanks
Short Career Stories:
Duncan Young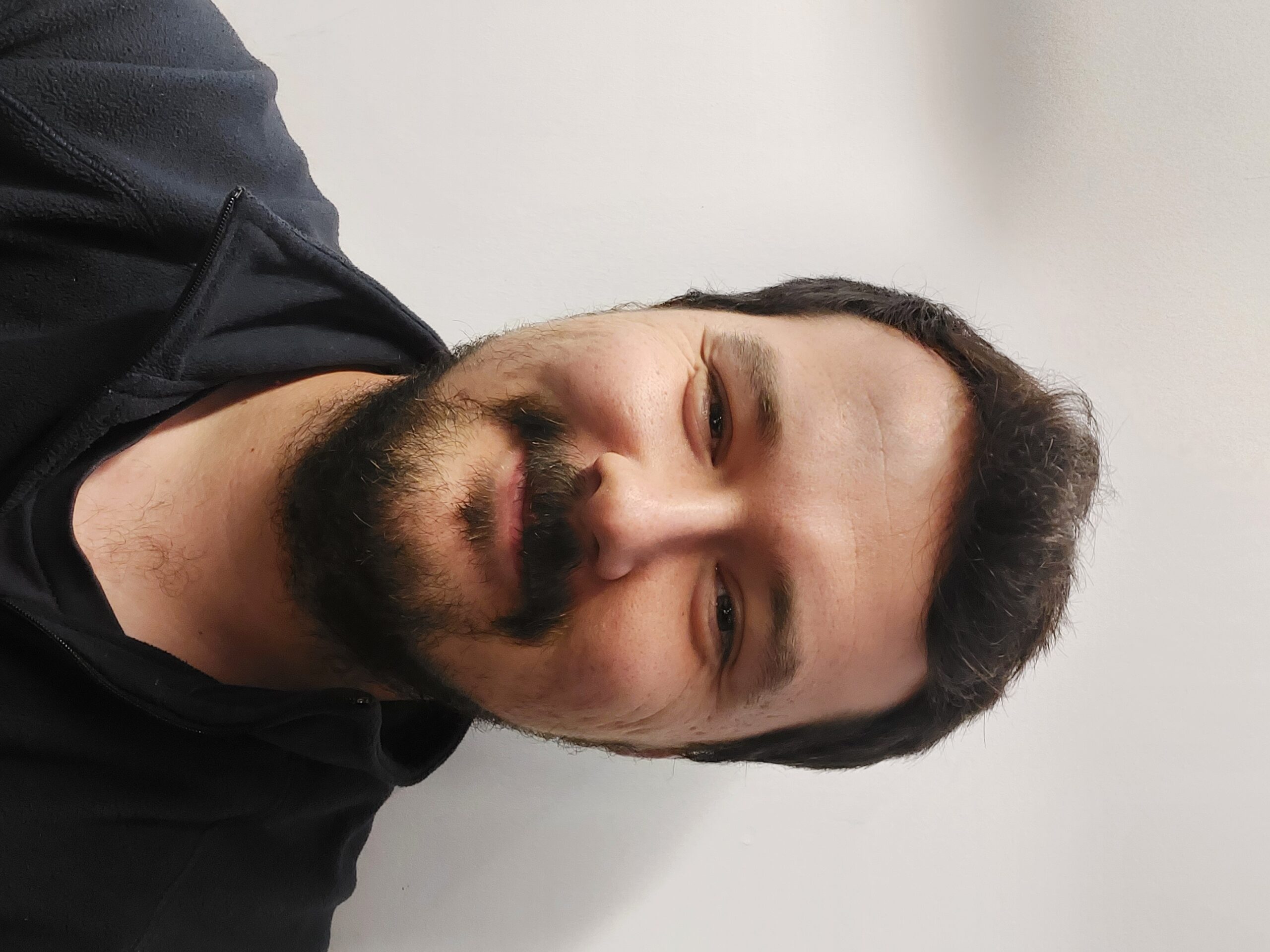 Duncan Young is 27 years old and works at the Royal Botanic Garden Edinburgh as a Horticulturist in the Nursery team. In this job, I enjoy propagating and growing plants of which have been collected from all over the world.  In the last few years, I have completed a BSc in Horticulture with Plantsmanship which has taught me the skills and knowledge to progress in my work.
My talk will look over how I started my career, began my education training and how I managed to get myself a job in the industry.  This talk will also cover the daily tasks I perform in the nursery and some of the more advanced propagation techniques we use.
Fiona Inglis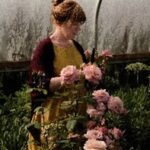 PYRUS is a walled cut flower garden and botanical design studio based in East Lothian. Set up in 2011 the company is run by Fiona Inglis and a small seasonal team. The 3-acre walled garden grows cut flowers to sell to florists, wholesale flower markets, direct to customers as well as for use in their own creative botanical design studio. The design studio focuses on sustainable events and seasonal designs for private and commercial clients. The company has a strong sustainable ethos using organic growing practices, gentle techniques and working with the rhythms of nature while encouraging biodiversity. Their season runs from April-Oct specialising in scented, garden varieties of cut flowers and foliage.
Nick Lazio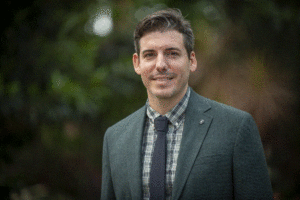 'Creating a path forward for your horticultural career'
Nick joins the Fellows Program from the U.S. National Arboretum in Washington D.C. where he recently served as an Agricultural Science Research Technician managing the many rare, wild-collected plants in the Asian Collection. Prior to that role, he was a Research Fellow who worked with the National Arboretum to lead several collection trips targeting plants of interest for the Woody Landscape Plant Germplasm Repository. He began his horticultural career after five years in banking after obtaining a degree in Finance from UNC Charlotte where his love of public gardens started through working at the UNC Charlotte Botanical Garden. While working in horticulture his passion for plants led him to become a certified Horticulturalist and obtain a minor in Horticulture from Oregon State University. He is interested in how public gardens can serve as living laboratories that engage communities through transformative spaces while serving as a space that can foster interdisciplinary connections.
Main Speakers:
Dr Suzanne Moss MCIHort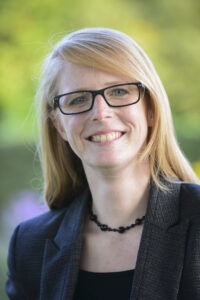 'Horticulture and skills for the 2020s'
Ornamental and environmental horticulture is a main player in the UK economy and requires skills in order to grow. It is also a vital sector in the UK's drive to become net zero for climate change by 2050, and in supporting the physical and mental health of its citizens. This talk looks at how we will need to develop skills to support our industry for the future.
Biography:
Dr Suzanne Moss is Head of Education and Learning at the Royal Horticultural Society, overseeing formal education including educational visits, short courses and workshops, RHS Qualifications, Apprenticeships, the School of Horticulture and the Master of Horticulture. She sat on the Apprenticeship and T'Level development groups for horticulture and has a PhD in the history of plant collections. Suzanne is also a former winner of the Chartered Institute of Horticulture's Young Horticulturist of the Year competition.
Phil Pearson FCIHort
'UK Commercial Horticulture – World Class Technology'
The APS Group are the largest supplier of British tomatoes to the UK's major supermarkets supplying approximately 40% of all the tomatoes grown in the UK. With 70 hectares of glasshouses the equivalent of 250 football pitches, on six nurseries, spread across the UK. The group's success has been driven by numerous investments in innovation.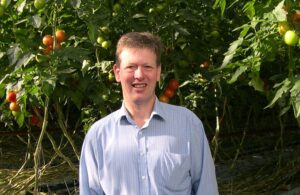 These investments have covered many areas from innovative disease control, with reduced pesticide use, to energy efficient control systems that utilise advanced computer controls and improve crop health. The APS Group have invested constantly in sustainable production techniques which makes good business sense. These projects include utilising the carbon emitted from power generation and producing packaging for tomatoes from the cellulose recovered from waste tomato leaves.
These innovations have been driven working with a variety of research institutions, and the funding bodies that they rely on, including the British Tomato Association, Agricultural and Horticultural Development Board (AHDB), DEFRA, and Hort Link.
Biography
Phil Pearson is the Group Development Director for the APS Group. As a Fellow of the Institute of Horticulture and the Chairman of the Technical Committee of the British Tomato Growers' Association he has been involved with the implementation of many new technologies in the UK Tomato industry. He also works with DEFRA, and other Government department to raise awareness of the opportunities for the protected sector.
Tom Smarr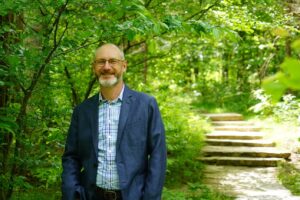 'A Career in Horticulture: seeking nature's place in the urban world'
Tom has over two decades experience working in ecological horticulture design and management, conservation, and botanic gardens and public parks leadership. He holds a master's degree in urban horticulture from the University of Washington in Seattle, WA. He has worked for established institutions such as the University of Washington Botanic Gardens in Seattle, WA and Native Plant Trusts' botanical garden "Garden in the Woods" in Framingham, MA. Tom's most notable work has been leading horticulture at urban parks such as the Rose Fitzgerald Kennedy Greenway in downtown Boston, MA built on top of the infamous "Big Dig"; the High Line in New York City, NY, built on an elevated train line; and The Parklands of Floyds Fork in Louisville, KY, a 4,000 acres newly built park system as part of urban growth planning. He is now the Executive Director for Jenkins Arboretum & Gardens outside Philadelphia, PA, a small public garden opened free to the public featuring naturalistic gardening with native plants and a nationally recognized collection of Rhododendrons and Azaleas.
Description
'A Career in Public Horticulture: seeking nature's place in the urban world'
Tom Smarr has a dynamic career working in various roles at several botanical gardens and public parks that has spanned from quiet places such as Garden in the Woods in the suburbs outside Boston to internationally recognized locations as the High Line in the heart of New York City. Tom will discuss how all of these experiences connect with his personal value to create healthy, beautiful places for everyone and implement ecological horticulture principles.
Registrations for this event have now closed.