Date – 3 November 2021
Time – 2:00 pm - 3:30 pm
The 26th UN Climate Change Conference of Parties (COP 26) is being held in Glasgow, from the 31st October – 12th November 2021, uniting the world to tackle climate change. To mark the event, The Chartered Institute of Horticulture is showcasing Best Practice Across the Horticulture Industry in meeting the UN's Sustainability Goals over two afternoons in November – 3rdand 10th November 2.00-3.30pm. Following on from these two afternoon sessions, Scotland are hosting their popular annual Grow Careers event on 17th November 1.00 – 3.30pm. All are online Zoom events.
COP26 Feature: Day  –  Wednesday 3rd November 2021 – 2.00-3.30pm
Hosted by David Knott DHE SHM CHort FCIHort, RBGE Curator, Immediate Past President – Royal Caledonian Horticultural Society
Dr Paul Smith – 'BGCI's Sustainability Challenge: small changes; global impact'
Dr David Rae FCIHort – 'Sustainability in Modern Horticulture'
David Knott DHE SHM CHort FCIHort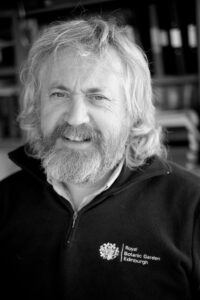 Currently Curator of Living Collections, Royal Botanic Garden Edinburgh [RBGE], David was previously Curator of Dawyck Botanic Garden, near Peebles, and Garden Supervisor at Logan Botanic Garden near Stranraer. He studied at Threave Gardens [NTS], and the Royal Botanic Garden Edinburgh and started his career at Branklyn Garden [NTS] Perth.
David is involved in RBGE's contribution to the Global Strategy for Plant Conservation (GSPC) Target 8 project work in Scotland and has undertaken fieldwork in China, Japan, Korea, and Nepal.
A member of the Scottish Plant Health Centre and the Scottish Invasive Non-Native Species working group, he is also a member of the UK Plant Collections Working Group. David is Immediate Past President of the Royal Caledonian Horticultural Society.
Dr Paul Smith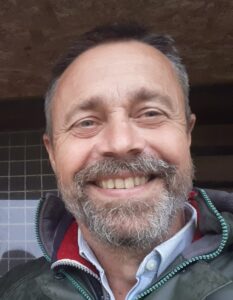 In September 2018, BGCI's 11th International Congress on Education in Botanic Gardens, which was held in Warsaw, focused on increasing the impact of education and public engagement in botanic gardens. Attracting more than 750 million visitors a year, botanic gardens have the opportunity to interact with and influence a large section of society. In this context, environmental sustainability emerged as an area in which botanic gardens could have a significant impact. Many gardens are already changing their practices and interactions with visitors related to water saving, food, energy, carbon, and recycling, and BGCI's Sustainability Challenge takes the best examples of sustainable practices, then scales them up through communication and replication. The aim is to influence the behaviour of 150 million people over the next five years, encouraging them to make small changes with a major collective impact.
Biography
Dr Paul Smith is the Secretary General of Botanic Gardens Conservation International (BGCI). BGCI is the largest plant conservation network in the world, comprising 650 member institutions in 100 countries. With a career spanning 30 years in conservation, Paul joined BGCI as Secretary General in March 2015. During his time at BGCI, the organisation has launched a global botanic garden accreditation scheme, published two new global databases (ThreatSearch and GlobalTreeSearch), grown its membership by >70%, and disbursed over $10 million to support plant conservation work around the world. In addition, BGCI has opened new regional offices in Kenya and Singapore, and its International Advisory Council has established itself as the senior voice of the global botanic garden community.
Dr David Rae FCIHort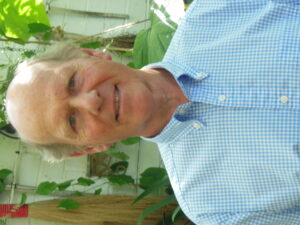 With 27 million gardeners and 433,000ha of garden area in the UK, it is clear that ornamental horticulture is a big influence on the environment, both good and bad. On the negative side the use of peat, plastic and pesticides can have damaging consequences while, with the right choices, gardens and gardeners can have huge beneficial impacts ranging from carbon storage and wildlife shelter to biodiversity conservation, rainfall attenuation, nectar supply and more. However, environmental problems and solutions cannot be divorced from people, the two need to be considered together.
Biography
Dr David Rae was Director of Horticulture and Learning at the Royal Botanic Garden Edinburgh from 2000-2014 and is now Director of the Stanley Smith (UK) Horticultural Trust. He sits on the Boards of the National Tropical Botanical Garden, Hawaii, St Andrews Botanic Garden, Mount Stuart Trust, and Sibbald Trust, is a member of RHS Council and advises several gardens. He has undertaken fieldwork in more than 15 countries, initiated two major Darwin Initiative projects and published more than 50 papers. He is a Fellow of the Institute of Horticulture and the Royal Society of Edinburgh and has been awarded the Scottish Horticultural Medal and an OBE.
Registrations for this event are now closed.