We are very pleased to welcome you back to the first Chartered Institute of Horticulture Conference since 2019. Post-pandemic we are back and better than ever!
This 2-day conference features a day of fascinating speakers covering many aspects of the horticulture industry followed by a second day of garden visits. Taking place at the Royal Botanic Gardens Edinburgh on Wednesday 5th October and with tours of the gardens on Thursday 6th October followed by an organised coach tour of Saughton Park Gardens and Jupiter Artland. Both days include lunch for all delegates with an evening meal also included at the Caledonian Hall Restaurant at RBGE on the Wednesday evening.
---
Wednesday 5th October:
Speakers include:
Gerry Saddler, SASA
"Protecting Scotland's Plant Life in a Changing World"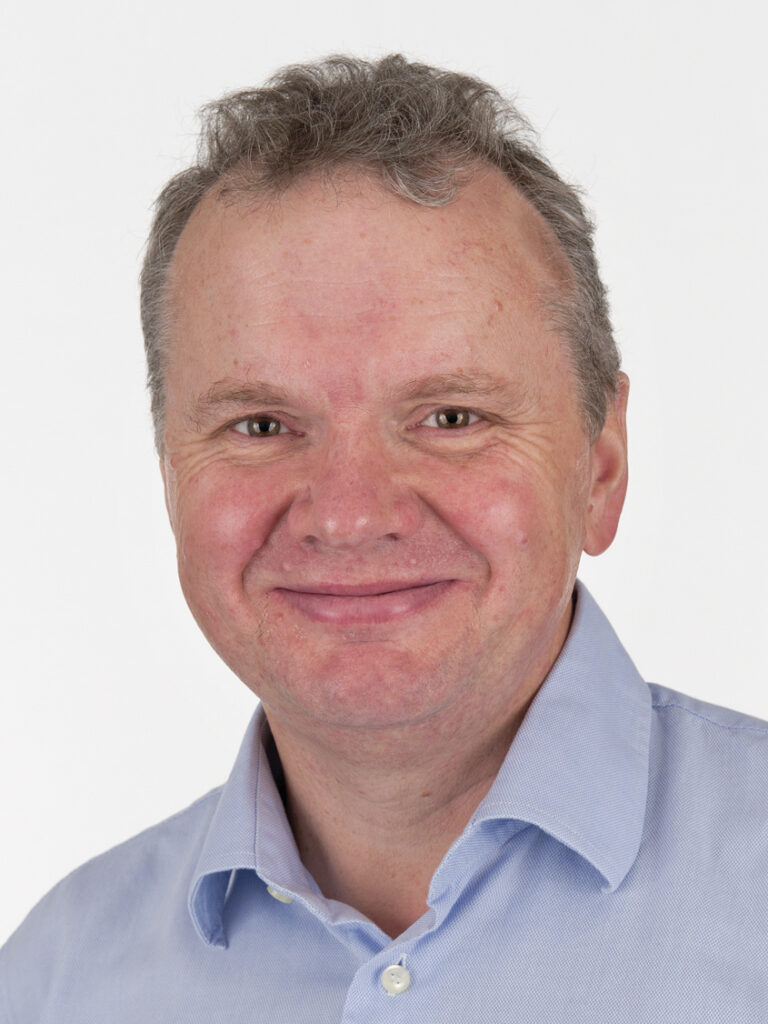 After completing his PhD in microbiology from the University of Newcastle Upon Tyne the main focus of Gerry's scientific career has been the study of bacterial pathogens of plants and specifically those affecting agricultural and horticultural crops. He has worked for 12 years at CABI Biosciences, an international organisation that provides support services to developing world agriculture, and joined SASA, a Division of The Scottish Government in 2001. He has served as Chief Plant Health Officer for Scotland and Head of SASA since April 2017. In his role as Chief Plant Health Officer he is responsible for fostering collaboration in plant health across agriculture, forestry, horticulture and the natural environment, enhancing engagement with relevant stakeholders and the wider public. Gerry also provides advice to Scottish Ministers and tactical & operational leadership in the event of a plant health outbreak. He represents the Scottish Government in various UK/international fora/committees with regards plant health and has an honorary professorship from Heriot-Watt University, Edinburgh.
Liz Barron-Majerik, Lantra Scotland
"Green Skills"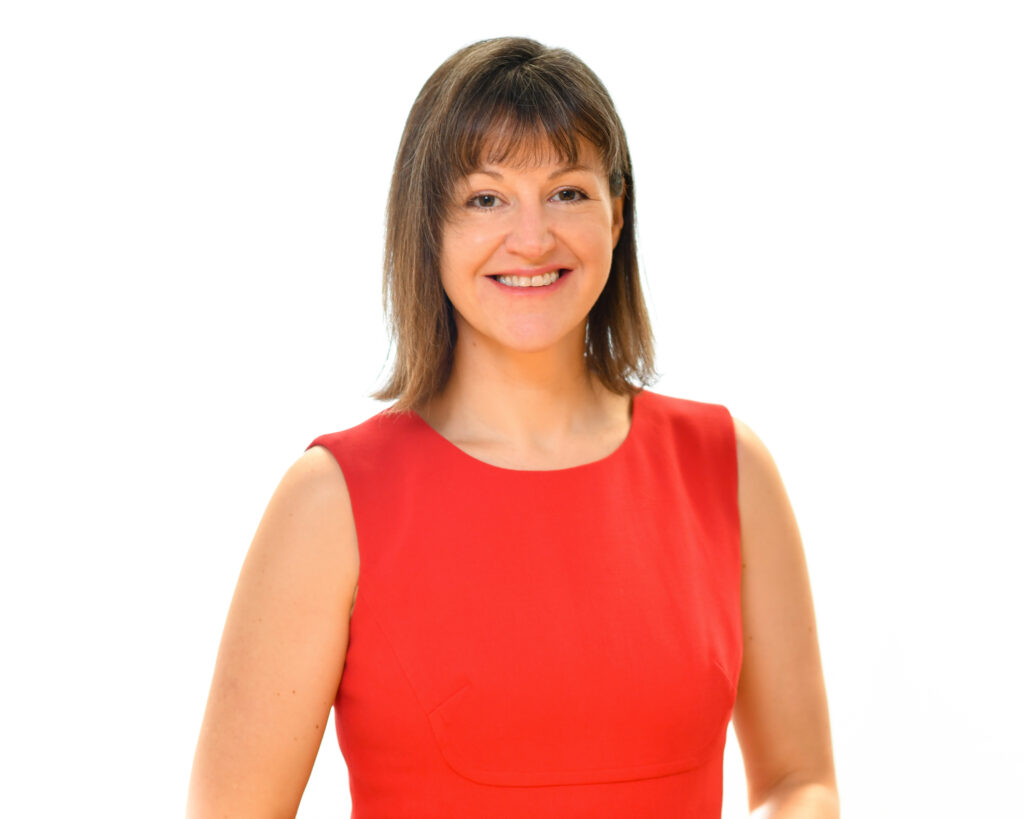 Liz is the Scotland Director of Lantra, a charity that works to support the rural economy and enhance the natural environment by increasing the number and diversity of skilled employees in Scotland's land based and aquaculture sector. Previously she was Programme Development Manager of Natural and Applied Science for Inverness College UHI, a role which (among others), includes management of the Scottish School of Forestry and the Science and Aquaculture provision. Her academic background is in plant science, with a degree in botany and PhD in Agronomy, though most of her career has been in academic management.
In 2011 Liz gained an MBE for her work engaging young people in STEM, which included the Inverness Science Festival, STEMinars and more. She is currently Co-Chair of the Commission for the Land-Based Learning Review, a group that has been established to undertake a root and branch review of learning in Scotland's land-based and aquaculture sectors. The work of the group will support the Scottish Government's ambitions of delivering a just transition to net-zero, by ensuring our learning system equips people with the skills and knowledge needed to work in Scotland's land-based sectors as well as any new and emerging green occupations in land-based sectors.
Catherine Dawson, Melcourt Industries Ltd
"Growing Media in the UK – A peat-free Manufacturer's Perspective"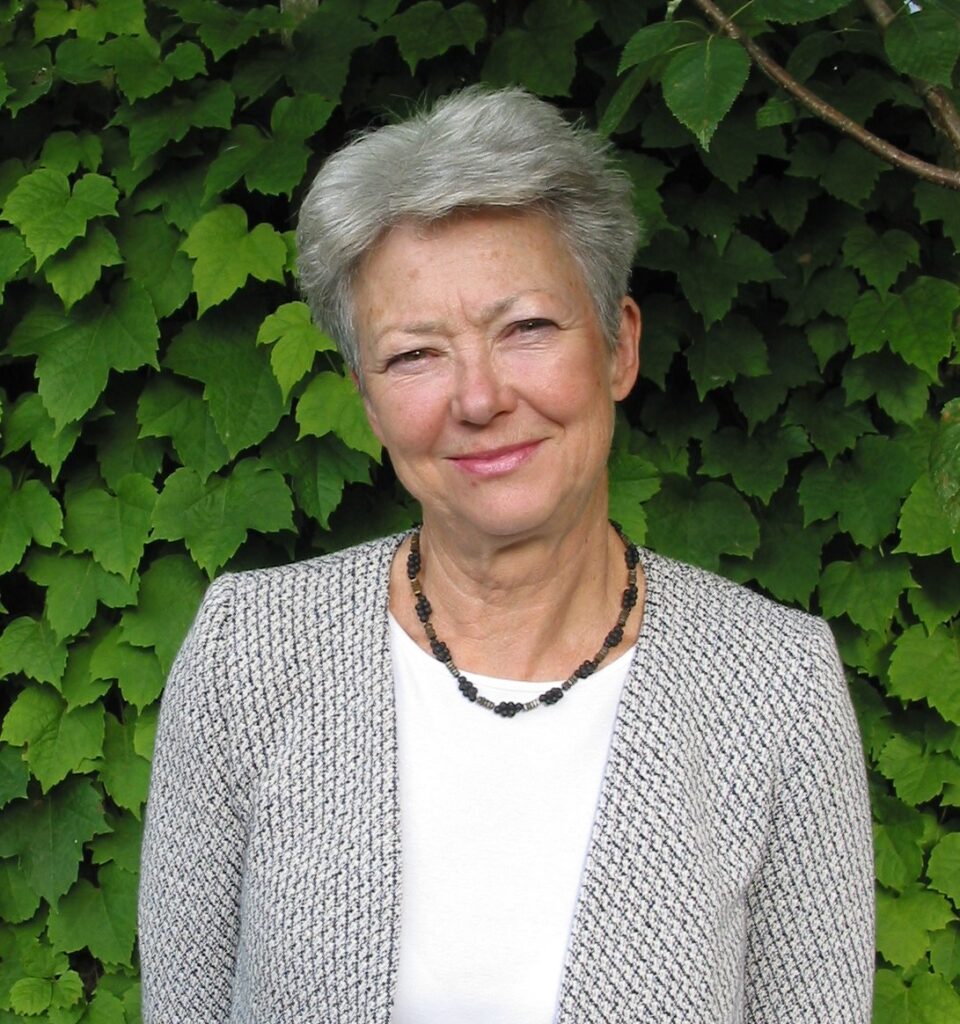 Catherine Dawson is the Technical Director of Melcourt Industries Ltd, one of the UK's leading manufacturers of sustainable growing media and bark products. She has worked with bark and horticultural growing media for well over three decades, following a degree in Soil Science and irrigation research in the vineyards of South Africa. A previous Chair of the Growing Media Association, Catherine has been very actively involved in the cross-industry sustainable growing media task force and the new Responsible Sourcing of Growing Media Scheme.
Ann Steele, National Trust for Scotland
"Gardens & Designed Landscapes: Connecting People, Plants and Places"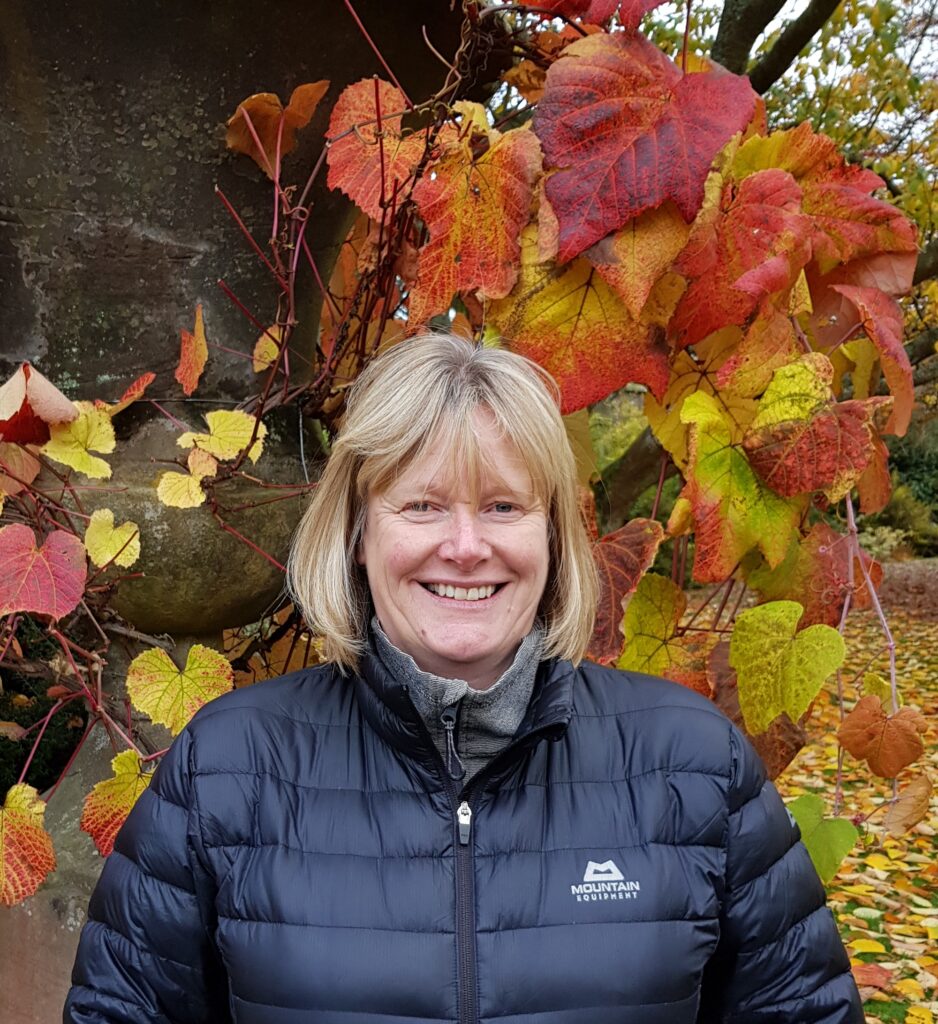 Ann is Head of Gardens & Designed Landscapes with the National Trust for Scotland (NTS). The NTS is Scotland's largest garden owner with 39 important gardens and designed landscapes in its care and a horticultural interest in many more. As a charity the purpose of the NTS is to protect these special places on behalf of its members, the people of Scotland and others beyond, encouraging access and enjoyment.
Ann has spent most of her career with the National Trust for Scotland, beginning as a volunteer at Inverewe Garden and later returning to work her way up to her lead role, part of the Trust's Conservation and Policy Directorate. She has worked with most of the Trust's gardens at different times, though with a general focus in the west; this led to her becoming the Trust's plant health and biosecurity lead, following outbreaks of Phytophthora there, and also to becoming a member of the UK Government's Plant Health Advisory Forum. Key initiatives include the Trust's Garden Apprenticeship Scheme and developments in support the Trust's plant collections, such as its current PLANTS project (Plant Listing at NTS).
Stan Green, HTA/Growforth
"Challenges and opportunities in the nursery/garden centre sector"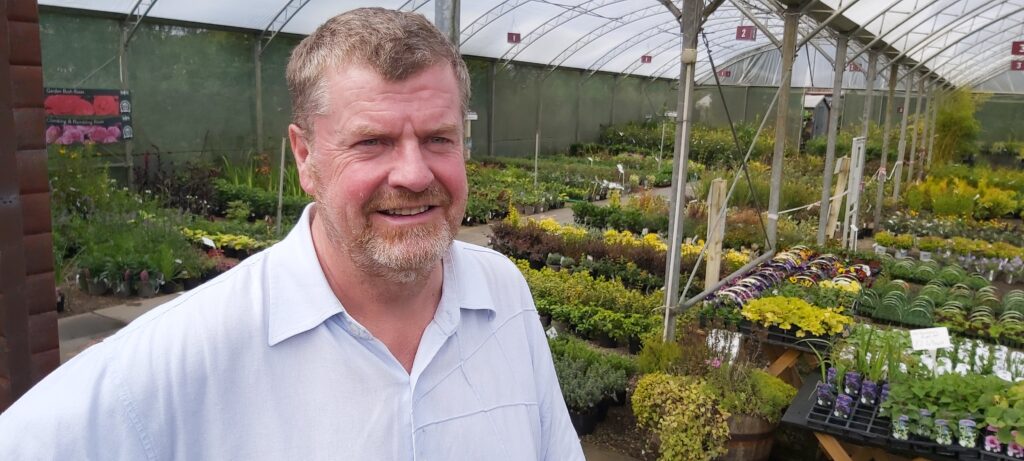 Stan is the Managing Director of Growforth Limited, a wholesale nursery, established in 1990, servicing the horticultural trade throughout Scotland and the north of England. The company also has an active Cash and Carry, plant retail and floristry businesses. From 2013 – 2015 he was President of the Horticultural Trades Association and Chairman of the UK Board.
Stan has always been active and interested in the horticultural industry, and over time has had dealings with most bodies acting with or within horticulture including Government bodies, government (UK and Scottish) ministers, schools, and higher education bodies as well as charities and Non-Government Organisations. Some of his industry involvement reflects his interest in sustainability as a long-standing committee member of both Garden for Life and Green Business Fife. Stan is still involved in representing horticulture at Holyrood and Westminster. He received The Royal Caledonian Horticulture Society's Silver Medal for services to Horticulture in 2017.
Jamie Single, Caledonian Tree Company
"History and use of air pots in sustainable plant production"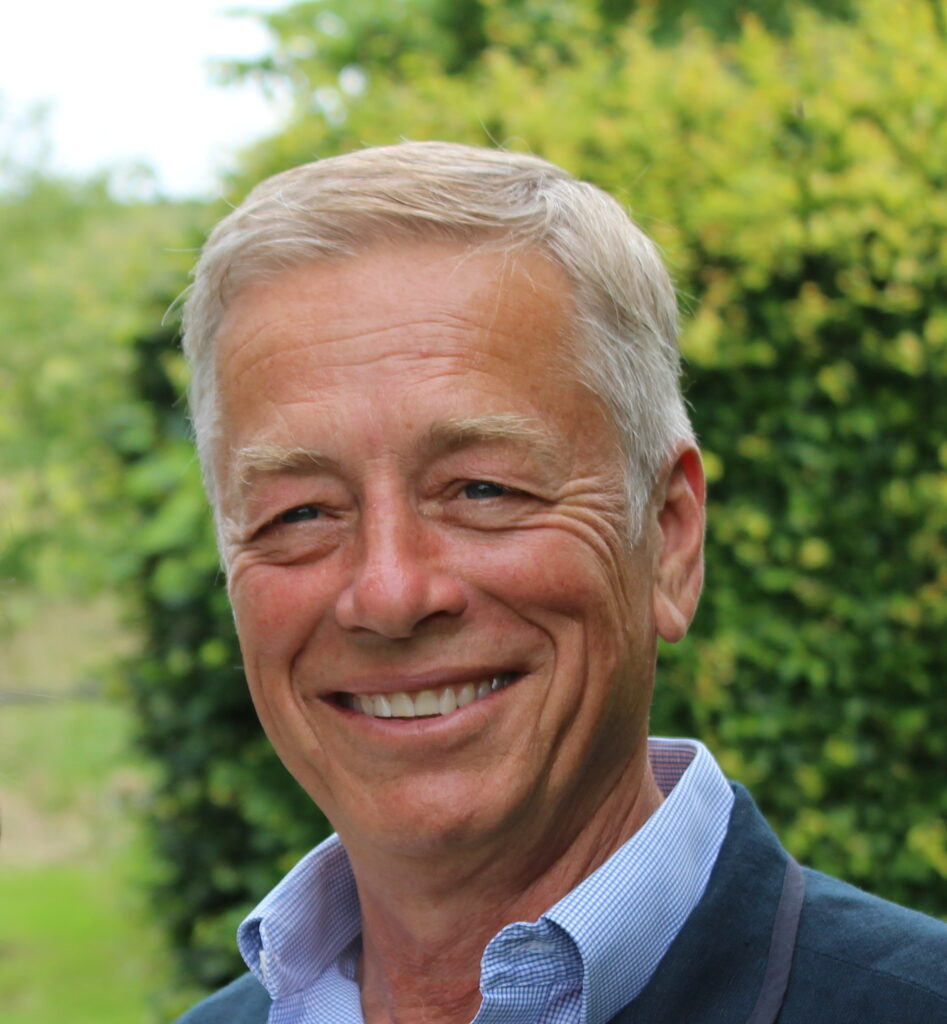 Jamie Single is the Australian co-founder of the Caledonian Tree Co and has now lived in Scotland for more than half his life and calls both Australia and Scotland home.
He studied at Ryde School of Horticulture in Sydney and for one year at RBG Kew. His background is in landscape design, and when he came to live in the UK in 1987, he introduced the Australian 'Root Control Systems' (as they were then known) to UK and Europe.
With his wife and Co-Director, Suzie, he founded Caledonian Tree Company in 1990, initially selling imported products from Australia.
UK manufacture of the Air-Pot System started in 1996 and every element of the system, from the recycled HDPE to the moulding of other parts is still manufactured in the UK and are sold to over 40 countries around the world.
With the manufacturing knowledge comes the ability to change and improve the product and he is constantly looking for ways to make the product perform better. In 2022, the first trials of the 7th generation of the Air-Pot will begin with the potting on of Spring 2022 seedlings.
Alice Snowden – Cheviot Trees
"Current challenges of tree production"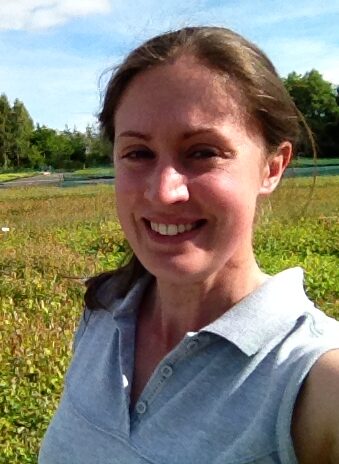 Alice has worked in the forest nursery industry since 2005. She is currently Technical Manager at Cheviot Trees, a cell grown tree nursery based in the Scottish Borders. Seed sourcing is her main task; determining what will be required by the forestry industry in the upcoming years and sourcing the best seed possible. Other day-to-day tasks include deciding on best tray types and growing media to use, fertiliser and pesticide programme development, and trialling of products and systems.
She looks after Cheviot Trees' certification under the Plant Healthy assurance scheme. She studied Zoology with Marine Zoology (BSc) and Forestry and Forest Products (MSc) at Bangor University, is a member of the BASIS professional register (FACTS: hort), and is a trustee of the Future Trees Trust, a charity dedicated to broadleaf tree improvement by breeding.
Fiona Thackeray, Trellis
"Therapeutic Gardening – the Road to Professional Recognition"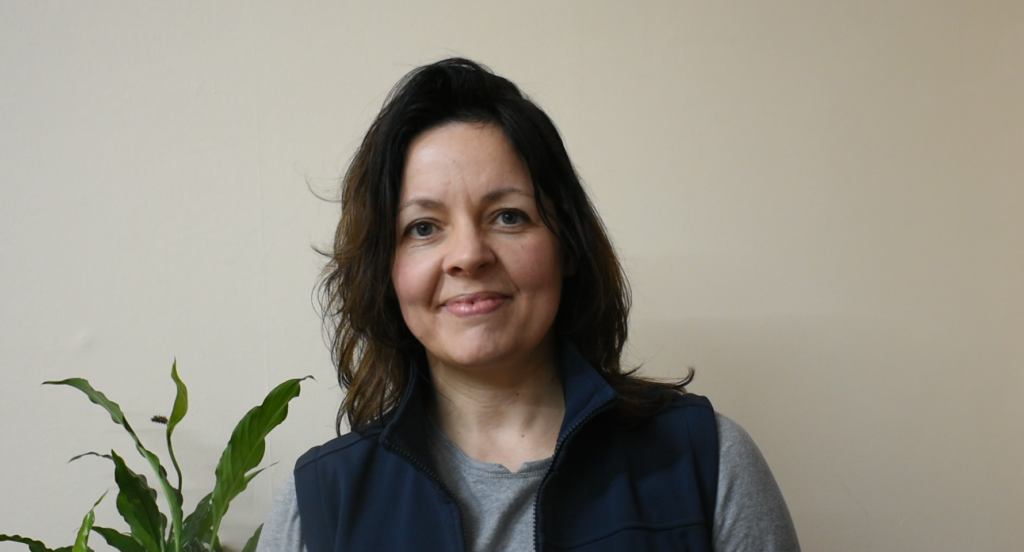 Fiona Thackeray, MA (Hons) Psychology (first class); RHS certificate in Horticulture (distinction), has worked in therapeutic gardening for 29 years. She is the proud recipient of the RCHS Andrew Duncan Medal for her contribution to horticulture. Now CEO of Trellis, the representative organisation for therapeutic gardening projects, she works with a growing team to provide a collective voice for the sector and the information, training and guidance practitioners need. She has worked in therapeutic gardening with people with disabilities and mental health problems on a city farm and at City of Bristol College, and later built a garden with students with visual impairments at their residential college in Rio State, Brazil. Fiona wrote, Plastic-free Gardening, the first English-language publication on the subject. She pursues her interest in the natural environment through conservation work with sea-turtles in Greece and Cape Verde, and, through an Earthwatch Millennium Fellowship, with orchids and bees in Brazil's Atlantic Forest. In her spare time she writes fiction and pursues her quest to grow the most delicious rare tomato and radicchio varieties, from seed saved during memorable trips and meals.
Julian Ives, Dragonfli Ltd
"Biological Control in Amenity Horticulture"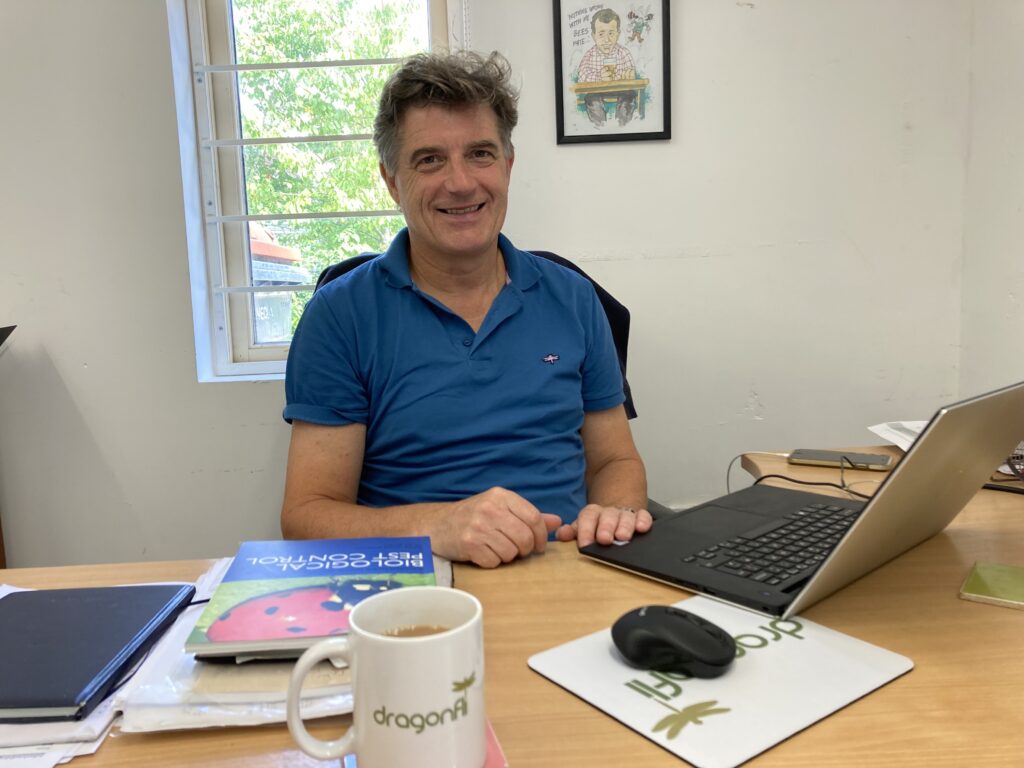 Julian Ives has worked in the biological control sector of horticulture for over 25 years, first with Koppert Biological Systems and then more lately with Dragonfli Ltd. The company he founded in 2010 to supply the consumer and amenity horticulture market. Dragonfli specialize in providing biological control solutions to professional and hobby gardeners. Dragonfli has worked closely with RBGE over recent years to find alternatives to chemical insecticides and to develop novel and unique ways for controlling insect pests using biological control in established plant collections.
Alistair Yeomans, Plant Healthy Ltd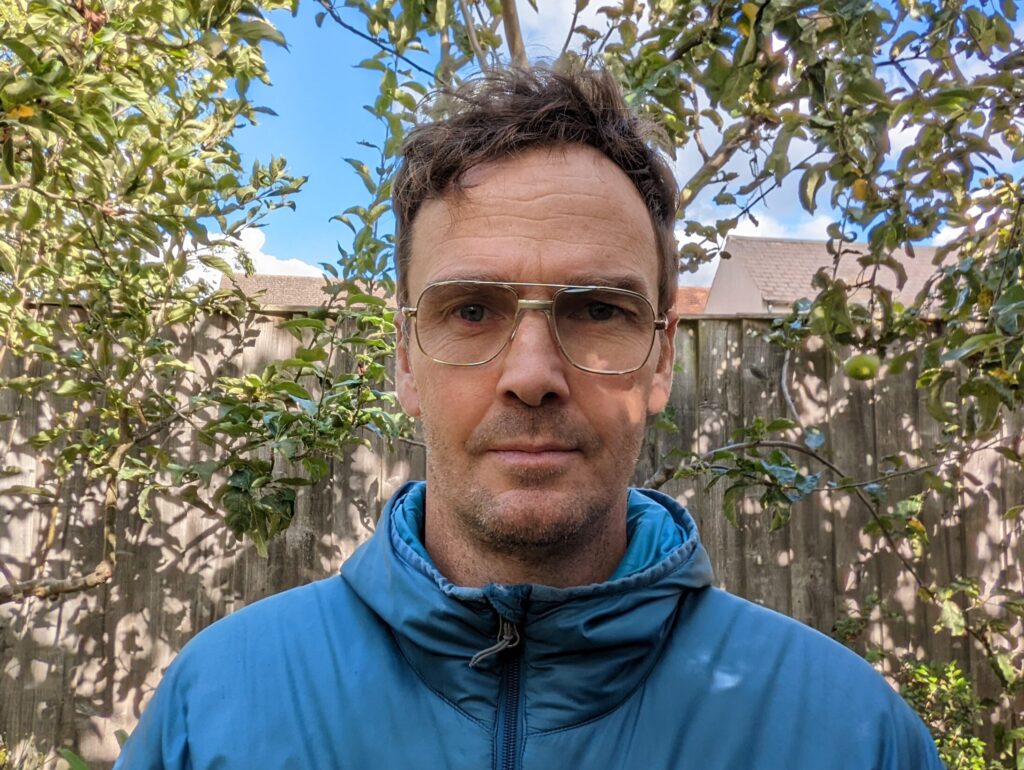 Alistair works with the Plant Health Alliance which is a group of UK-based government agencies, trade associations and environmental NGOs that are working together to improve plant biosecurity in the UK and beyond. His role with the Alliance involves periodically reviewing the Plant Health Management Standard and working with the Plant Health Alliance members to roll out the Plant Healthy Certification Scheme to the trade and horticultural organisations.
Susan McCallum, James Hutton Institute
"The ABC of soft fruit research; Covering the Advances, Breeding objectives and challenges to the UK industry"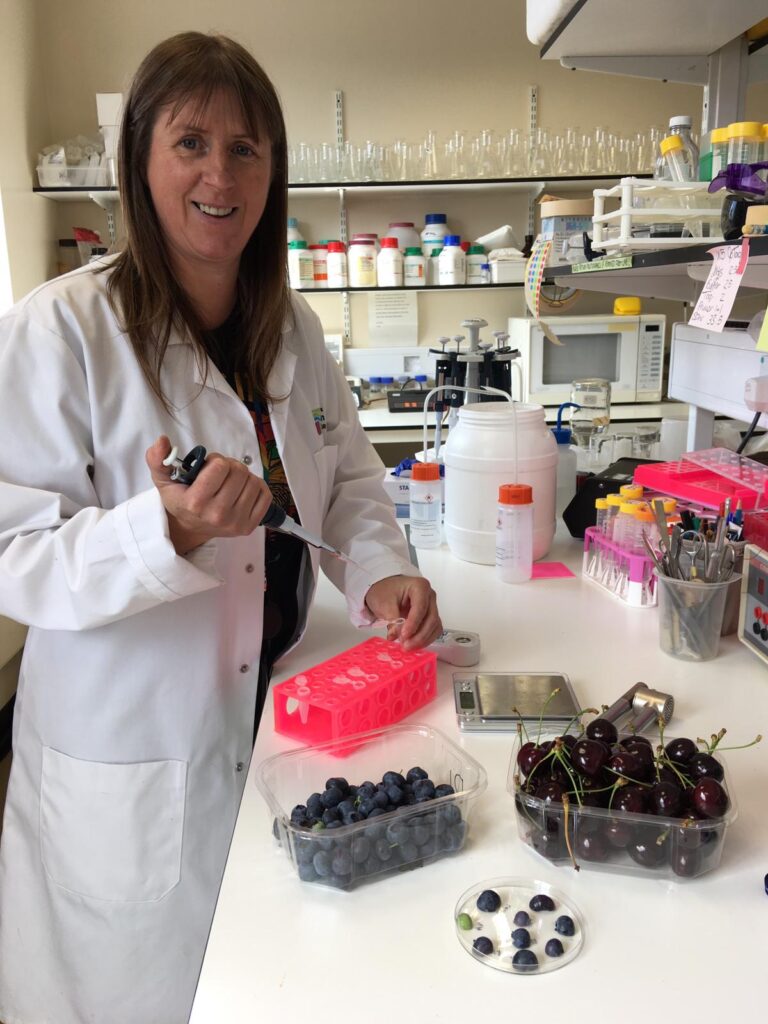 Dr Susan McCallum is the Research Leader in blueberry genetics and breeding at the James Hutton Institute with extensive experience in phenotyping and genotyping soft fruit for a range of biotic and abiotic traits. Her work has focused on soft fruit for 16 years with research covering mycorrhizae associations, pest and disease resilience as well as a number of quality traits such as size, yield and flavour. Susan continues to work on marker development and construction of linkage maps in highbush blueberries and analysing the levels of genetic diversity in wild Vaccinium species across Scotland. She also works on projects looking at raspberries and cherries in terms of establishment and quality linked to the environment.
David Knott, RBGE
"Breaking down barriers – the value and purpose of Botanic Gardens"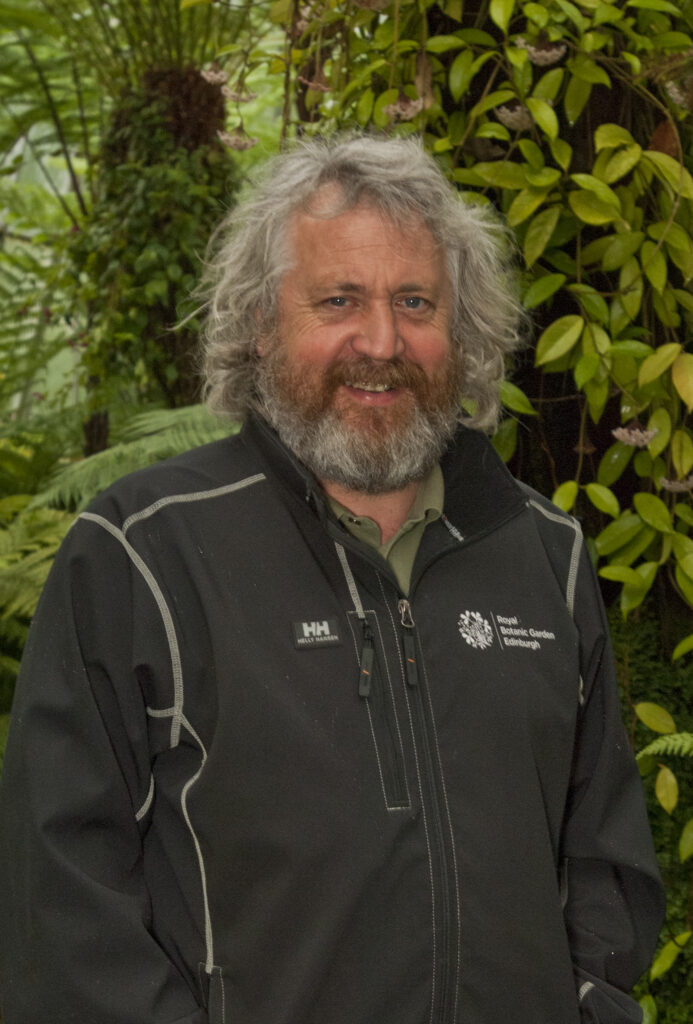 David is currently Curator of Living Collections at the Royal Botanic Garden Edinburgh [RBGE]. Previously he was Curator of Dawyck Botanic Garden, near Peebles, and Garden Supervisor at Logan Botanic Garden. He was also Head Gardener at Castle Kennedy Gardens, Assistant Head Gardener with the National Trust for Scotland's [NTS] Brodick Castle Garden, Isle of Arran and has also spent a year at Longwood Gardens, Pennsylvania. David studied at Threave Gardens [NTS], and the Royal Botanic Garden Edinburgh and started his career at Branklyn Garden [NTS], Perth.
David is involved in RBGE's contribution to the Global Strategy for Plant Conservation (GSPC) Target 8 project work in Scotland and has undertaken fieldwork in China, Japan, Korea, and Nepal. He is currently a member of the; Scottish Plant Health Centre, Scottish Invasive Non-Native working group, Royal Horticultural Society [RHS] Bursaries Committee, the RHS Woody Plant Committee, the UK Plant Collections Working Group, the Forestry Commission's Westonbirt and Bedgebury Advisory Committee, Drummond and Grimesthorpe Council, Borde Hill Garden Trust, Howick Hall Garden Trust and the Merlin Trust. He is also Honorary President of the Royal Caledonian Horticultural Society.
Greg Kenicer
"Gin Botanicals from Garden to Glass"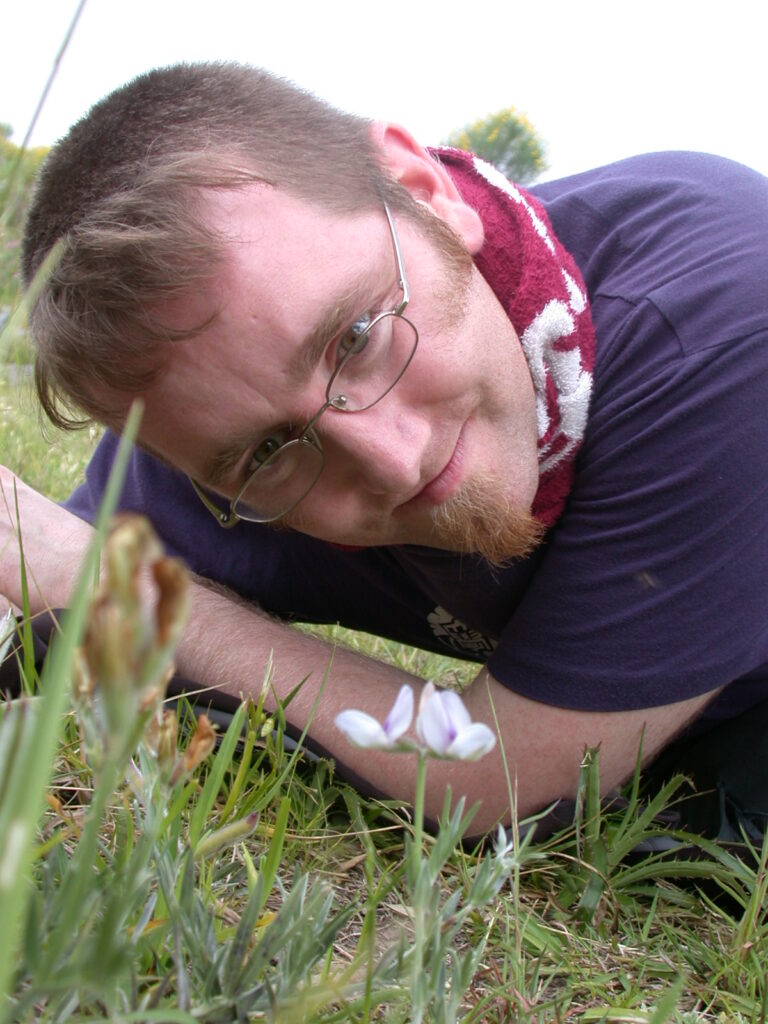 Greg Kenicer is a lecturer at the Royal Botanic Garden Edinburgh who is sometimes released into the wild to do a bit of research on the evolution of peas and beans, and the myriad uses of plants in everything from cosmetics to folklore. Having worked at RBGE for almost 25 years on and off, he's had the chance to dip into many fascinating projects, including working with Edinburgh Gin to develop the garden's signature 1670 tipple.
Thursday 6th October:
Tours include:
---
We have a limited number of discounted places for CIH Student members. To apply for a ticket, please contact the Secretariat: cih@horticulture.org.uk detailing your current course being undertaken and how you feel attending the conference would aid your studies. Please note these limited places are available on a first come first served basis.
Current LSA Fellows qualify for CIH Member tickets.
Please note registration for the conference closes on 14th September 2022.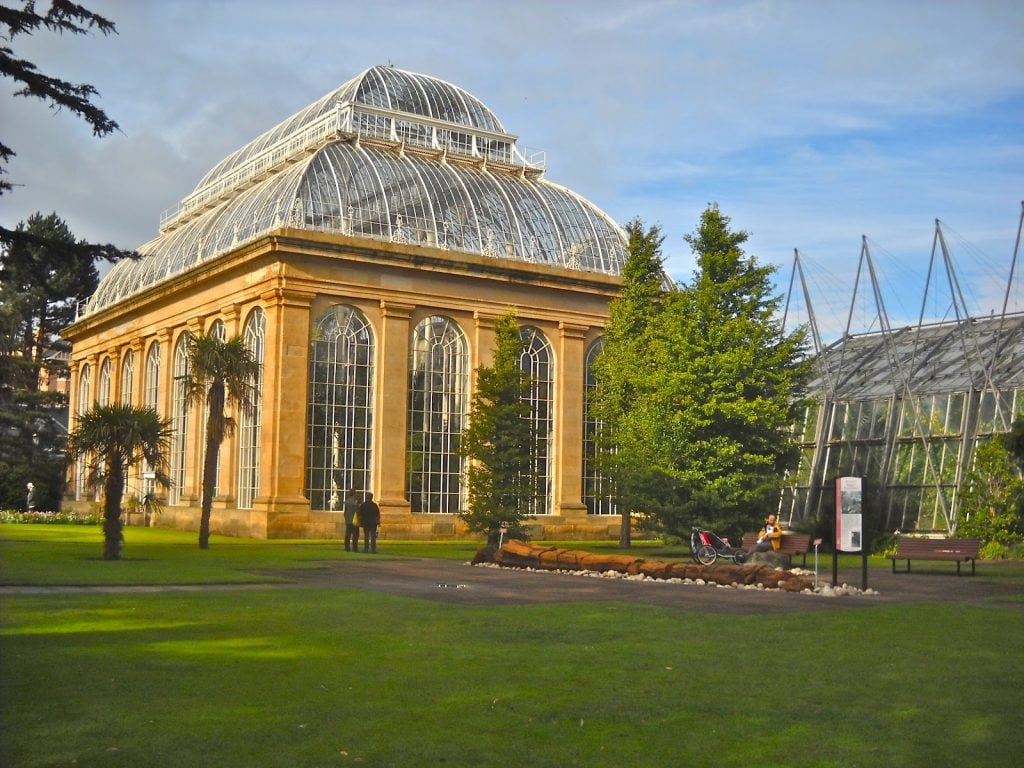 KINDLY SPONSORED BY: