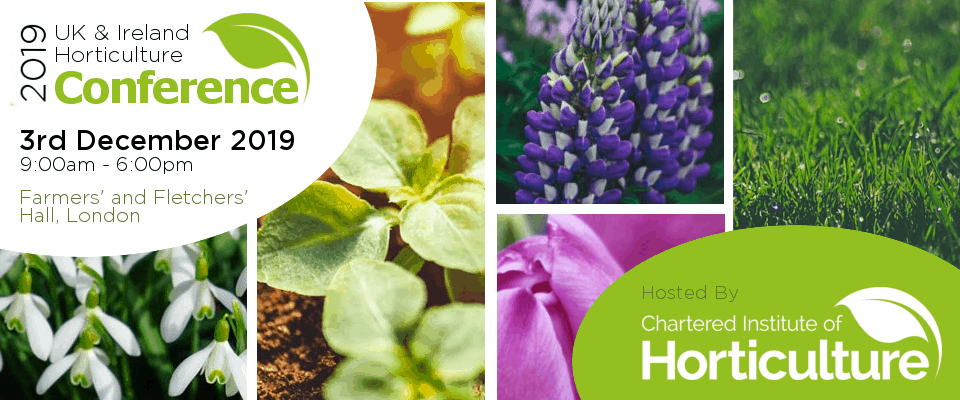 'Putting Science into Practice'
Every year, the Chartered Institute of Horticulture hosts a cross-discipline conference on horticulture. This year's conference Putting Science into Practice provides a platform for researchers and practitioners to highlight work in and related to Horticulture to help those engaged in horticulture and its related fields turn this research into action on the ground.
Zac Tudor
Landscape Architect, Sheffield Council
Horticulture as a Catalyst for Change
About subject...
Sheffield council's landscape led approach which has been adopted to encourage regeneration and create a new identity for many of the diminished areas in the City. We will look at the cities wider green street strategy and sustainable water management principles but focus on the earliest of the completed projects 'Grey to Green'.
The use of Horticulture is a big part of Sheffield's distinctive public realm strategic identity and is at the fore front of the ideas and thinking for the continuing concept for Grey to Green project building the social links between people and landscape.
The talk will discover the structure of the project team showing how the Council's Urban and Environmental Design team have lead the multidisciplinary team working on all aspects of the design, and highlighting one of the most celebrated of connections. The collaborative work between the City and the University of Sheffield particularly Professors Nigel Dunnett and James Hitchmough from the Landscape Department is something that has made a transformation difference to the quality of green space thinking and today we are continuing to push these ideas and innovations for the plantings in the Grey to Green Phase 2.
Biography...
For over 20 years Zac has worked for Sheffield City Council where he has had responsibility for city centre master planning and major public realm project delivery from inception to completion on site.
His main focus has been on the multi-functional benefits of landscape design in our streets and spaces, while helping encourage economic regeneration in the City of Sheffield.
zac.tudor@sheffield.gov.uk | Instagram: @zac_tudor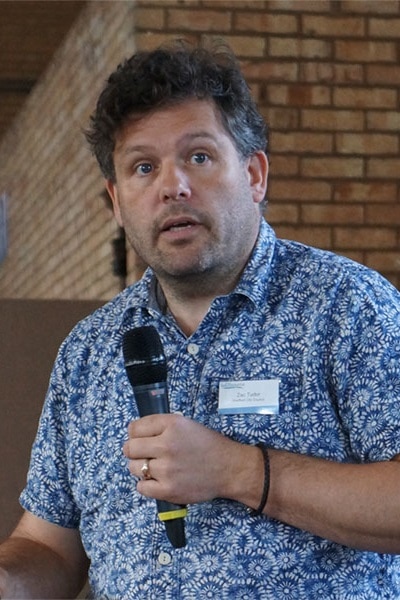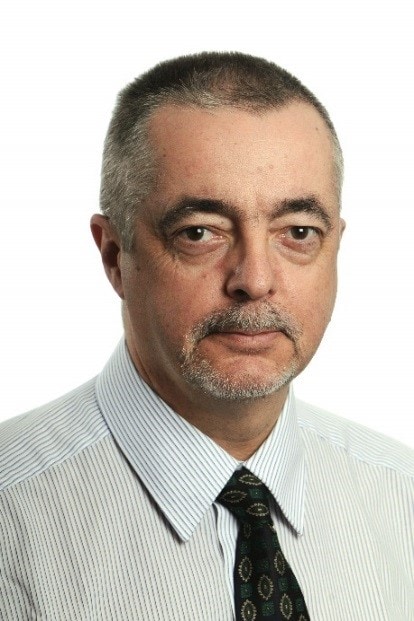 Neil Bragg
Growing Media Association
The Challenge of Change, Growing Without Peat
About subject...
The challenge of peat replacement in substrates used in Horticulture is not new – 30 years have almost come and gone. Drivers from NGO's have always been there and the threatening considerations surrounding 'zero' emissions has bought increased focus onto the subject.
GMA members and professional growers have all been working towards the use of multi-component mixes and with considerable success. Since 2011 and the targets set in the environment white paper relating to peat use in England, the work has specifically been around looking at the environmental impact of all materials used in non-peat growing media and ensuring that performance matches the claims made.
In this presentation we will review the history and the development of substrates, the external drivers in the market place and the clear developments which have been made by the industry.
Biography...
Neil has been involved in soil science related to Horticulture for over 35 years. He worked for Bulrush Horticulture as their Product Development Director examining numerous materials for their use as components of Growing media and has published papers on the subject in Acta Horticulturae, plus many articles in the press and at conferences such as those run by the AHDB.
Whilst retired from day to day Bulrush Horticulture activities, Neil is looking after several outstanding research projects and has since Feb 2019 taken over as the Chair of the Growing Media Association (GMA) a specialist group within the Horticultural Trade Association.
Dr Bill Parker
Director of Research, Agriculture & Horticulture Development Board (AHDB)
Growing for the Future, the Potential of Plant Science
About subject...
Subject details to follow…
Biography...
Dr Bill Parker is the Director of Research for AHDB, responsible for AHDB's entire crops and livestock research programme. Bill is an experienced research scientist and has worked on a variety of pest species such as wireworms and aphids. Before joining AHDB he worked for ADAS (then the government agricultural advisory service) and its successors as an Advisory Entomologist before moving into research and was subsequently involved in a wide range of research and strategic consultancy projects on pest management in arable and horticultural crops.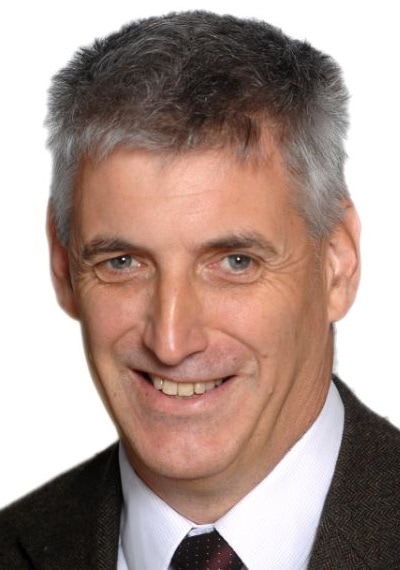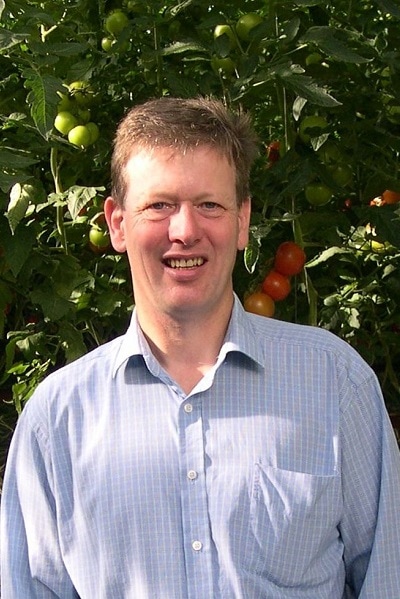 Phil Pearson
Managing Director, APS Group
The Science of Salad
About subject...
The APS Group, are the largest supplier of British tomatoes to the UK's major supermarkets, with 70 hectares of glasshouses, on six nurseries, spread across the UK. The group's success has been driven by numerous investments in innovation.
These investments have covered many areas from innovative disease control, with reduced pesticide use, to energy efficient control systems that utilise advanced computer control, and improve crop health. The APS Group have invested constantly in sustainable production techniques which makes good business sense. These projects include utilising the carbon emitted from power generation, and producing packaging for tomatoes from the cellulose recovered from waste tomato leaves.
These innovations have been driven working with a variety of research institutions, and the funding bodies that they rely on, including the British Tomato Association, Agricultural and Horticultural Development Board (AHDB), DEFRA, and Hort Link.
Biography...
Phil Pearson is the Group Development Director for the APS Group. As a Fellow of the Institute of Horticulture and the Chairman of the Technical Committee of the British Tomato Growers' Association he has been involved with the implementation of many new technologies in the UK Tomato industry. He also works with DEFRA, and other Government department to raise awareness of the opportunities for the protected sector.
phil@apsgroup.uk.com | www.apsgroup.uk.com
Lucy Witter
National Botanic Garden of Wales and Aberystwyth University
Planting for Pollinators
About subject...
In the last 50 years, insect numbers have declined dramatically. Their vital contribution to our ecosystems through pollination, decomposition and as a major food source for mammals and birds, means this decline is a real cause for concern. Our gardens can provide important habitats for insects and other wildlife, when the right plants are selected. Whilst there are many plant lists available, many of these are based upon anecdotal evidence and tend to generalise across all pollinator groups. This talk will outline the research being carried out at the National Botanic Garden of Wales in identifying the best plants for pollinators, using a combination of observational and molecular techniques.
Biography...
Lucy is a PhD researcher based at the National Botanic Garden of Wales in Carmarthenshire and registered with Aberystwyth University. She is investigating the use of annual flowering seed mixes by wild pollinators, including bumblebees, hoverflies and solitary bees. Before starting her PhD, Lucy worked as a graduate trainee for the Bumblebee Conservation Trust on the Short-haired Bumblebee Reintroduction Project, increasing habitat for rare bumblebees in Kent.
Lucy.Witter@gardenofwales.org.uk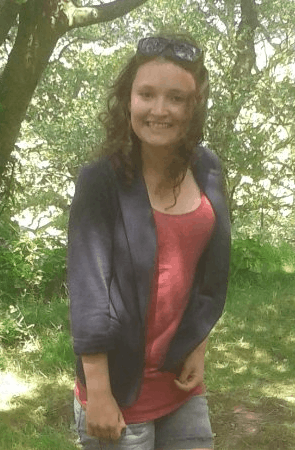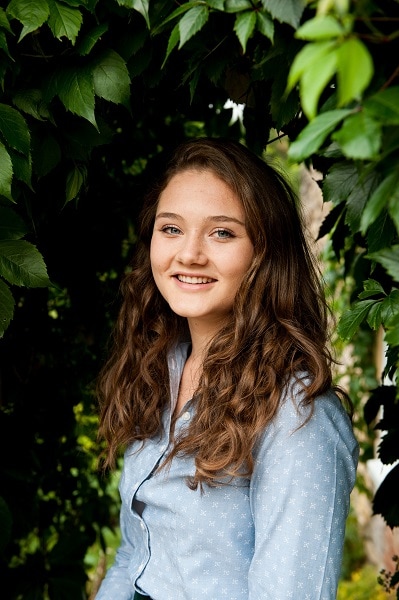 Annabel Buckland
Forest Research
The Urban Forest
About subject...
The urban forest (all the trees in and around the urban areas) are a vital aspect of the fabric of our towns and cities, and as a component of green infrastructure. In order to communicate the importance of the urban forest, the benefits provided by urban trees must be measured.
These benefits (also known as ecosystem services) are separated into 3 groups, namely provisioning, regulatory, and cultural services. Provisioning services concern the goods that trees can provide to the population, through food, fuel or wood. Regulatory services are services that the urban forest contributes to regulating the environment, and cultural services are the material and non-material benefits to human well-being provided by urban trees.
Some of the common methods of measuring and valuing the services provided by the urban forest will be introduced. Citizen science is frequently used in the measuring and valuation of the urban forest, and the benefits of this will be discussed, alongside some examples of how it has been used to gain information about the urban forest.
Biography...
Annabel Buckland is a member of the Urban Forest Research Group (UFoRG) at Forest Research which delivers scientific knowledge on the UKs urban forests. After graduating in Geography from the University of Exeter, Annabel worked with Treeconomics valuing urban forest ecosystem services before moving to UFoRG to pursue her research interests. Annabel's research focusses on urban canopy cover assessment techniques, as well as quantifying, mapping and valuing the role of UK urban forests to society.
annabel.buckland@ForestResearch.gov.uk
Nicola Spence
Chief Plant Health Officer, DEFRA
Protecting the UK from Plant Pests & Diseases
About subject...
The plants and trees of this country are precious natural resources. They contribute to our food supply, our rural economy, and are essential to the biodiversity of the country. They shape the landscape, provide timber, they are part of our heritage and support our health and wellbeing providing much enjoyment. Yet the threat to the health of our plants and trees from pests and diseases is real and increasing.
Globalisation of travel and trade and demands for a greater variety of plant species mean threats are ever-present. While we cannot eliminate all threats from occurring, we can strengthen protection, minimise impact and enhance the ability of our plants and trees to resist pressures. In the UK we have worked hard to improve standards of biosecurity for plants and trees. We have established a risk-based approach, world leading science and research, enhanced protection, surveillance and inspection. Yet the threat level is constantly evolving and we must take further action to keep pace with changing threats.
By working collectively we can minimise the risks and strengthen our approach for example from potential threats like Xylella and Emerald Ash Borer. We all have a part to play to limit the spread of pests and diseases through simple actions when travelling, buying plants or visiting our woodlands and parks.
Biography...
Professor Nicola Spence is Defra's Chief Plant Health Officer and is an expert in plant health and international plant trade. Previously Head of Plant Health and Chief Scientist at the Food and Environment Research Agency, Nicola is an experienced research scientist and has worked on virus diseases of horticultural crops in the UK and internationally. She is a Fellow of the Royal Society of Biology, President Elect of the British Society of Plant Pathology, Honorary Professor at University of Birmingham, and a Trustee of The Yorkshire Arboretum.
Nicola.spence@defra.gov.uk | Twitter @plantchief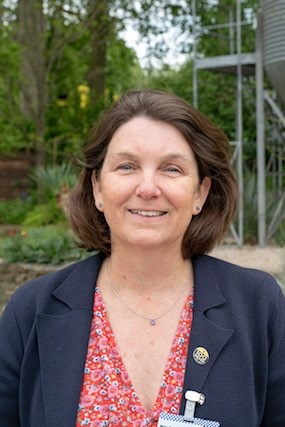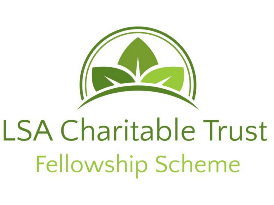 LSA Fellows
LSA Fellowship Scheme
Various
About LSA Fellowship Scheme...
The LSA Charitable Trust have bought together a selection of leading horticultural companies to help shape a Fellowship Scheme which will help cultivate and mature prospective industry leaders, safeguarding our industry's future.
The Fellowship has been launched to develop the next leaders of the commercial horticulture industry. The Fellowship Scheme aims to assist developing professionals in the industry to become more engaged with its strategic leadership.
Throughout the scheme the fellows will increase their understanding of the role played by trade bodies and their associated committees in the development of industry strategies and communications with government.
In addition, it will help to increase their knowledge of current research and increase their ability to evaluate the possible impact this will have on the industry. There will be communications between those on the scheme and a wide range of contacts in other businesses, trade bodies and research organisations.
The scheme is being supported by the NFU, British Growers Association, National Farmers Union, the Horticultural Trades Association, the Chartered Institute of Horticulture and Agricultural and Horticultural Development Board (AHDB).
The LSA CT will provide a bursary of up to £3,000 over two years to help cover expenses incurred in participating in trade group meetings and technical tours. An overview of these activities that would be available are listed here[link to associated page]. The program will accept a maximum of 6 Fellows each year into a program of activity that will last two years.
Sponsor details to follow
'Putting Science into Practice'