Organisational structure
Find out how the Chartered Institute of Horticulture is structured
As a registered charity, with charity number 1159140, we are required by the Charity Commission to have a council of trustees. Our trustees are therefore responsible for making the strategic decisions that define who we are and what we do and make up part of our organisational structure.
The CIH Management board members over see the making of day to day decisions. These may in turn be forwarded to our council of trustees for discussion.
Members can find contact details for all CIH officers in their members area.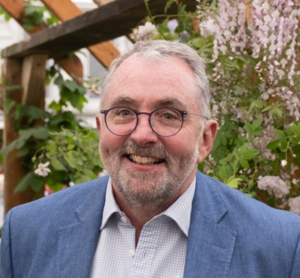 David Richardson CHort FCIHort
President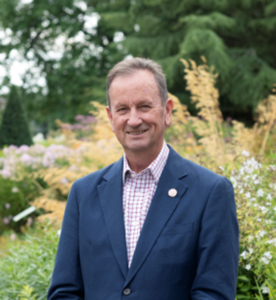 Richard Barley MCIHort 
Vice President
Richard Barley MCIHort
Vice President
Gabriel Roe CHort FCIHort
Hon Treasurer
Jason Daff MCIHort
Hon Secretary
Helen Sessions CHort MCIHort
Development Officer
Paul Mann MCIHort
West Midlands and South Wales
John Cappalonga MCIHort
Eastern
Joseph Croke CHort MCIHort
Ireland
George Gilchrist FCIHort
Scotland
Jason Daff MCIHort
Northern
Vacant
South West
Andrew Cotterill CHort MCIHort
South East
Gareth Manning FCIHort
North West and North Wales
Officers holding other positions
David Richardson CHort FCIHort
President and Chair of Council of Trustees
Susan Nicholas FCIHort
Immediate Past President
Phil Pearson FCIHort
Protected Edibles
James Simpson
Commercial
Claire Mitchell ACIHort
Early Careers Horticulture Representative
Sue Jeffries MCIHort
Social & Therapeutic Horticulture
James Wagstaffe MCIHort
Education Committee
Young Horticulturist of the Year (YHOY)
Michelle Brandon MCIHort
South East
Chris Bird FCIHort
South West
Kristopher Harper-Allison MCIHort
Eastern
Josh Egan-Wyer MCIHort
West Midlands & South Wales
Robert Mackey FCIHort
North West & North Wales
Cal Stewart MCIHort
Northern
Sandra Austin MCIHort
Ireland
Victoria George MCIHort
Scotland